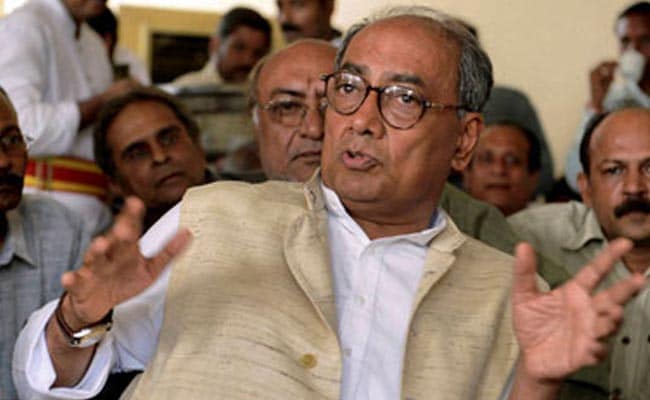 Bhopal:
Former Madhya Pradesh Chief Minister Digvijay Singh said today that he had decided to vacate his official bungalow in Bhopal in light of a recent high court judgement.
On June 19, a division bench of Chief Justice Hemant Gupta and Justice AK Shrivastava had held that Section 5 (1) of the Madhya Pradesh Mantri Vetan Thatha Bhata Adhiniyam 1972 (MP Ministers Salaries and Allowances Act), incorporated last year, was "unconstitutional".
The bench had also ordered that the four bungalows occupied by former chief ministers -- Uma Bharti, Kailash Joshi, Babulal Gaur (BJP) and Digvijay Singh (Congress) were to be vacated within a month.
"In the light of the court judgement, I have decided to vacate the official bungalow allotted to me," Mr Singh told PTI over phone.
On being asked if he had requested the MP government to re-allocate the bungalow to him, Mr Singh said that he had written a letter to the chief secretary to allot space for his official staff.
As a former chief minister of the state, Mr Singh has been given a 14-member staff for his assistance.
A close aide of Mr Singh said that the process of vacating the bungalow had begun yesterday and the former Chief Minister's personal belongings were being shifted to his ancestral Raghogarh residence in Guna district.
Mr Singh is a scion of the Raghogarh royal family.
Incidentally, after the Madhya Pradesh High Court order, MP Chief Minister Shivraj Singh Chouhan, using his discretionary powers, had re-allocated bungalows to Uma Bharti, Kailash Joshi and Babulal Gaur, all from the ruling BJP, under the category of social workers and dignitaries.
When asked whether he expected the other three former chief ministers to follow his lead in vacating their bungalows, Mr Singh said that he had "no expectations from anyone".
Meanwhile, when asked about Mr Singh's decision to vacate his bungalow, Madhya Pradesh minister and Cabinet spokesperson Narottam Mishra said that he was out of Bhopal and was not aware of the development.