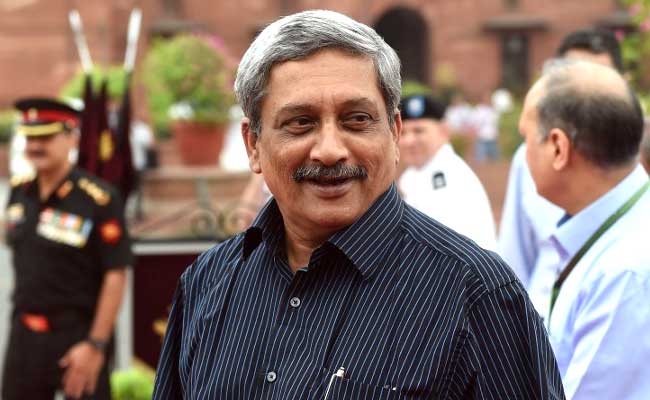 Panaji:
Defence Minister Manohar Parrikar, who has faced criticism in the media for his comments on a wide range of issues, on Saturday said he would not speak to the media for six months.
Mr Parrikar, who has been camping in Goa for the last three days, attended a government function in Mandur village, 15 km from Panaji, where he was asked to comment on a whole range of issues, including target killings in Kashmir's Sopore town and the Rafale deal.
The former Goa chief minister, who rarely shies away from offering a comment to the media, said he was not going to "speak to the media for six months".
However, Mr Parrikar during his speech made a fleeting reference to alleged attempts by the media to excessively scrutinise the contents of his speech.
"I will not speak much. Because if I speak, people start looking for things (in it)," Mr Parrikar added.
Mr Parrikar's recent comments like "You have to neutralise terrorist through terrorist only" were criticised by the media.