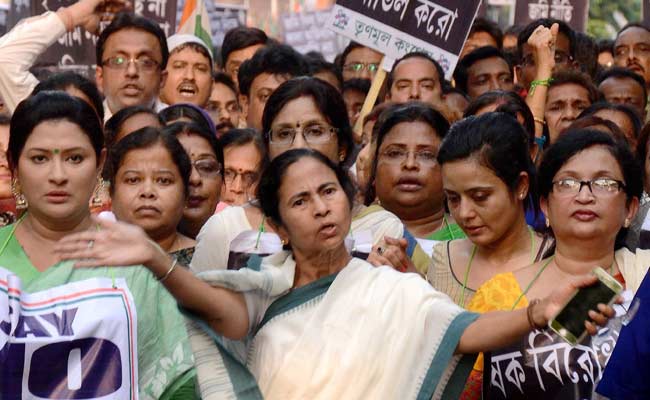 Jalpaiguri:
West Bengal Chief Minister Mamata Banerjee today said she would meet Prime Minister Narendra Modi during his visit to the state beginning Saturday and give him a memorandum regarding development of the state.
"It's a courtesy of the government to meet the PM and (we will) give him a memorandum regarding the development of the state," she told reporters in Jalpaiguri.
"There are some schemes where funds have been stopped. I have to talk regarding why the funds have been stopped. I've to talk to him why the funds were stopped for my Jangalmahal (tribal area in south Bengal)," the chief minister said.
The PM is scheduled to pay a two-day visit to West Bengal starting May 9.
"We cannot stop all social sector programmes because social sector is the backbone of society. It is our responsibility to help the poor. We will fulfil our social commitments," she said.
"The Centre has also curtailed funds for Sarbasikhya Abhiyan, 100 days' work ... Despite all these the development works are still on," she stated.
Talking about the development review meeting with senior government officials earlier in the day, Ms Banerjee said, "We had discussion on varied subjects starting from 100 days work, mid-day meal, tourism, potato cultivation, malnutrition, tea, small scale industry, women and child."