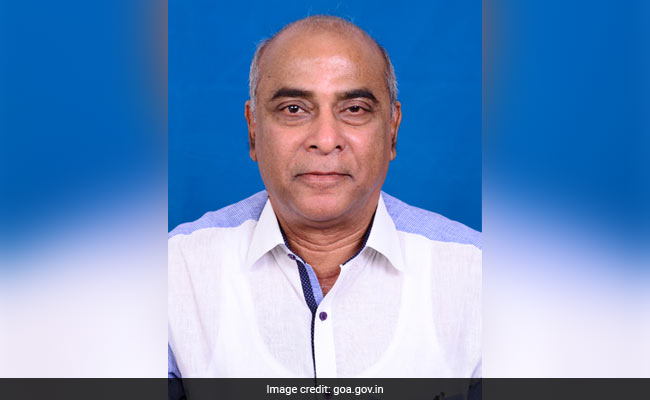 Panaji:
After Goa minister Vijai Sardesai called domestic tourists arriving in the state as "scum of the earth", another Goa minister has threatened to chase tourists away who don't respect their culture. Tourism Minister Manohar Ajgaonkar said that tourists who don't respect the Goan culture and the spirit of "Goanness" will no longer be welcome in the coastal state.
"The tourists who come here should take care of Goa's culture and Goanness, otherwise I will chase them away. I will not listen to anyone. I am saying this clearly," he said.
He was speaking at the inauguration of the Goa Food and Cultural Festival in Panaji on Friday.
Mr Ajagaonkar, a legislator from the Maharashtrawadi Gomantak Party (MGP), an ally of the BJP in the state, also emphasised the need to preserve the culture, and in a strict tone said, "We don't want tourists who sell drugs, we do not want hotels which sell drugs."
On Friday, Goa Town and Country Planning Minister Vijai Sardesai had also targeted tourists, specifically from north India, who he claimed wanted to "create a Haryana in Goa".
"We are dependent on north Indians and this is what they do. They are not bothered about Goa. They will like to recreate a Haryana in Goa," Mr Sardesai was quoted as saying by news agency IANS.
A day later, the unapologetic minister said that a video of tourist urinating from bus prompted his 'scum' comment. He was quoted out of context, he said, adding he was referring to only a "certain section of them, not all".
The people of Goa, he said, are "disgusted with a few tourists, who come and use Goa as a dumping ground". "There are several instances, one of which is a video which has gone viral of a tourist urinating from the bus on one of Goa's most popular and well done roads from Miramar to Dona Paula," he said.
In a video that he posted on Twitter, he said, "I haven't generalised or have been xenophobic. I am speaking for the people of Goa. A small section of 6.5 million tourists who came to Goa have created the biggest nuisance. These people have no civic sense."
Goa, a beach and nightlife tourism hub, has been struggling to maintain cleanliness as the state sees a high footfall of tourists throughout the year. It attracts more than six million tourists every year as against its population of nearly 1.6 million.
According to the state's tourism department, Goa saw approximately 63 lakh tourists in 2016, of which 56 lakh were domestic tourists, a 19.50 per cent rise from 2015.