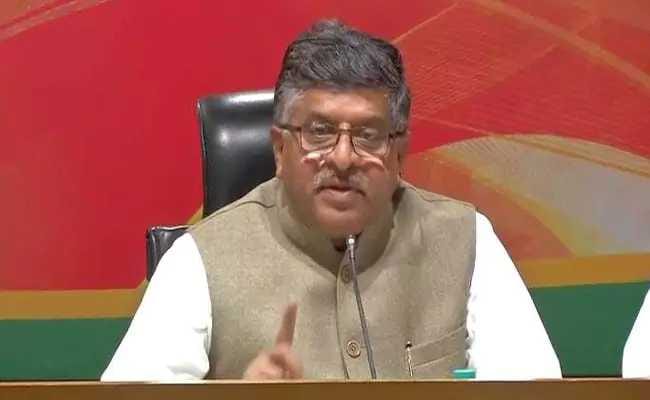 New Delhi:
The BJP on Wednesday took on the Congress and former finance minister P Chidambaram over the 80:20 gold import scheme, asking why trading houses, including the beleaguered Gitanjali Gems, were allowed to import gold just a day before the 2014 Lok Sabha results were to be announced.
Countering Congress leader Anand Sharma who had claimed that the allegations against Mr Chidambaram were not backed by facts, Law Minister Ravi Shankar Prasad shared a purported office memorandum of the Finance Ministry dated May 15, 2014.
In the memorandum, the premier and start trading houses were allowed to import gold. Mr Prasad said the ruling party always made charges after doing its homework.
"Was it a price, was it a consideration, was it pressure or was it an obligation. What was it that Mr Chidambaram, a well- informed politician, took this decision one day before the results were to come," he alleged at a press conference in the BJP headquarters.
Mr Prasad claimed the nature of pressure or price could be assessed from the fact that in a single day the file travelled with "supersonic speed through nine desks after his signature" and it was followed by the office memorandum.
Raising questions, the BJP leader said Mr Chidambaram knew the constitution and "any person having the slightest consideration of democratic integrity, propriety and sanity of democratic polity would never do this."
The minister also showed a purported RBI notification dated May 21, 2014, claiming that the central bank administration of that time notified the order to allow trading houses to import gold under the scheme without waiting for the new government to assume office.
Mr Prasad asked that the results were announced on May 16 and it was clear that a new government would be formed, then why did the RBI administration let the notification be issued on May 21, without waiting for new government to assume office.
In August 2013, the then UPA government had introduced the 80:20 rule, which allowed traders to import gold only after they had exported 20 per cent of gold from their previous import. The rule was scrapped in November 2014 after the NDA came to power.