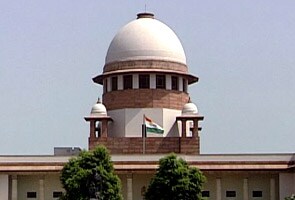 New Delhi:
The Supreme Court has issued a notice to the Uttar Pradesh government for waiving entertainment and luxury tax for the Formula One international event to be held next week in Greater Noida.
The notice has been issued on a public interest litigation. It has been issued to the UP Chief Secretary, among others, and has to be returned this Friday. A notice has also been issued to the organizers of the event, the Jaypee group.
The Buddh International circuit in Greater Noida, which will host India's inaugural Formula One race, was officially unveiled today.
The PIL was filed by Amit Kumar. He questioned how the Mayawati government acted so fast to grant exemption to the Formula One racing. The petitioner alleged that Mayawati government gave this exemption to help the company, Jaypee Industries, which is constructing several projects in Uttar Pradesh.