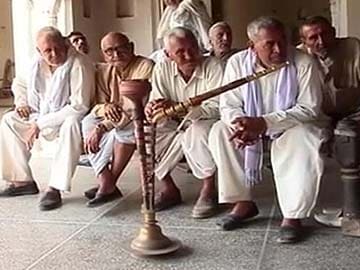 Hisar:
26-year-old Sonu Sharma from Hisar is a worried man. "I am still unmarried. There are as it is not enough girls and then the restrictions don't leave us with much," he says.
It is statements like these that have led to a revolutionary change in Haryana. The state's khap panchayats, surprising many, have decided to put an end to their 650-year-old tradition and allow inter-caste marriages.
The decision was taken at a maha-khap on Sunday.
Under the new order, inter-caste marriages as well as weddings between families within a radius of 42 villages and those by personal choice will now be allowed.
The khaps though defend their decision saying times are changing but at the same time make it clear that they are still strictly against the same-gotra (same bloodline) marriages and have even sought amendments in the Hindu Marriage Act asking for restrictions on the same.
"Kids these days go to college and if they like someone they can get married but same gotra marriage will never be accepted," Captain Mahavir Singh, a khap leader. Marriages like these have resulted in several incidents of honour killings in the state.
There are no official figures on honour killings in India, but All India Democratic Women's Association says about 1,000 such cases are reported across India every year.
Khap panchayats have often been in the news for their harsh punishments based on age-old customs and traditions, often bordering on regressive. But this time, they have indeed made a move which could well lead to eradication of honour killings.