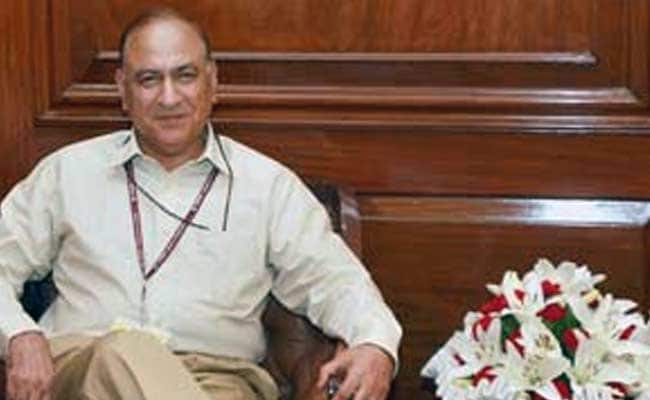 New Delhi:
India's Home Secretary Anil Goswami has been asked to explain reports that a top ministry official tried to stall an arrest in the Saradha chit fund scam, sources say.

Home Minister Rajnath Singh has spoken to the Home Secretary and the director of the CBI, which is investigating the case. The official may be asked to go, say sources, but the minister may not take any action before the Delhi election on Saturday.

Some media reports say the official under scrutiny is Mr Goswami, who retires in July after a two-year tenure.


NDTV has not been able to contact Mr Goswami.
Reports suggest that a top home ministry official called the CBI on behalf of Congress leader Matang Sinh, who was arrested last week in Kolkata.


Matang Sinh, a former minister of state for home, was arrested for alleged criminal conspiracy, cheating and misappropriation of funds related to Saradha Realty, one of the companies being investigated in the scam in which thousands of small investors in Bengal and Odisha were cheated out of their savings. He had been named by arrested Saradha chairman Sudipta Sen in a letter to the CBI last year.
Mr Goswami is the third top official to land in trouble with the government. Last week, the government removed Sujatha Singh as Foreign Secretary, seven months before her retirement, and replaced her with S Jaishankar, the former US envoy.
Earlier, top missile scientist Avinash Chander was removed as chief of India's Defence Research organization.