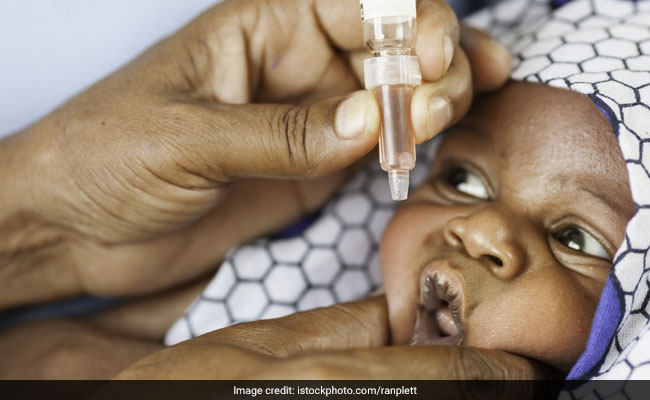 Mumbai:
The World Health Organisation (WHO) said on Monday that there was minimal risk of children contracting the polio virus from a tainted batch of vaccines.
The public health scare, which potentially affected thousands of children in the country, put a renewed spotlight on lax pharmaceutical quality control procedures.
The latest concerns emerged over the weekend after vaccines produced by privately-held Bio-Med Pvt Ltd and distributed as part of a free government drive to eradicate polio were found to have a strain of the virus that had been eradicated around the world and phased out of vaccines.
However Shamila Sharma, a spokeswoman for the WHO, said any risk to children was "minimal" due to the high routine polio immunization coverage in India. The WHO funds and supports India's polio-control programme.
Health officials in New Delhi said they were investigating why and how Bio-Med was still producing such vaccines, and that the affected lots were being recalled. The government had ordered this type of vaccine to be discontinued in 2016.
Local media reported on the weekend that police arrested the managing director of Bio-Med Pvt Ltd, after routine testing revealed it had made and shipped some 150,000 lots of oral polio vaccines that contained the type 2 polio vaccine virus.
India, often dubbed the pharmacy of the world, is home to thousands of factories churning out drugs and vaccines for sale globally, but local regulation is lax. In recent years, U.S. and European regulators have slammed many Indian drug factories for faulty manufacturing practices, often issuing warnings or bans.
"We don't have good quality control mechanisms," said Oommen Kurian, a health researcher at New Delhi-based Observer Research Foundation, adding the country also doesn't have the capacity to implement regulation.
Bio-Med and India's top drugs regulator, the Central Drug Standard Control Organisation, did not respond to requests for comment on Monday.
Some batches of typhoid vaccines produced by Bio-Med were also found to be "not-of standard quality" by the CDSCO earlier this year, according to a public notice by the agency dated March 14, 2018.
© Thomson Reuters 2018