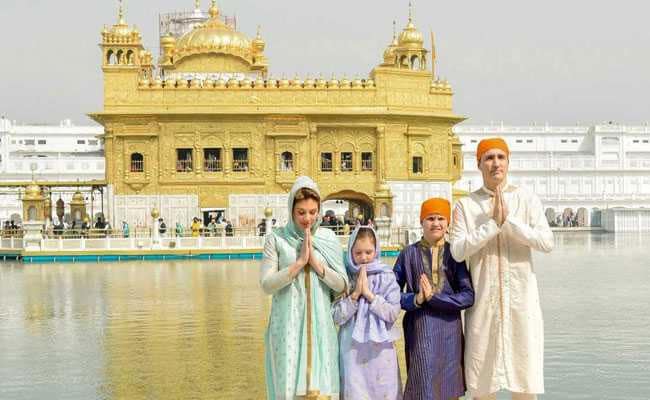 New Delhi:
After he arrived in India on Saturday, Canadian Prime Minister Justin Trudeau today met Prime Minister Narendra Modi face to face during a ceremonial welcome at Rashtrapati Bhavan.
As he stepped out of his vehicle, he was greeted by PM Modi with his signature hug. PM Modi shared warm moments with Mr Trudeau's family where he hugged his daughter Ella-Grace who has been nothing but a chic young girl on this trip, donning hats and flaunting dresses as well as Indian kurtis. Yesterday, PM Modi had posted on Twitter a picture taken during his visit to Canada in 2015, in which he is pulling the ears of Ella.
I hope PM @JustinTrudeau and his family had a very enjoyable stay so far. I particularly look forward to meeting his children Xavier, Ella-Grace, and Hadrien. Here is a picture from my 2015 Canada visit, when I'd met PM Trudeau and Ella-Grace. pic.twitter.com/Ox0M8EL46x

Narendra Modi (@narendramodi) February 22, 2018
The row over Khalistan apart, the buzz over Mr Trudeau's week-long India visit has also been about his choice of traditional Indian clothes. Yesterday, Mr Trudeau, dressed in a black sherwani, made a grand entry at the Canada House dinner, and displayed his Bhangra moves to the beats of dhol. However, Mr Trudeau's wardrobe of traditional Indian clothing is being seen as dress-up.
Canadian journalist Abigail Bimman, who is part of Mr Trudeau's official media delegation, says, "There have been prime ministers who have come to India but they haven't changed one Indian clothing to another. Yes people-to-people relations are important but this is overdoing it".
Former Chief Minister of Jammu and Kashmir Omar Abdullah thought as much, calling it "choreographed cuteness".
Is it just me or is this choreographed cuteness all just a bit much now? Also FYI we Indians don't dress like this every day sir, not even in Bollywood. pic.twitter.com/xqAqfPnRoZ

Omar Abdullah (@OmarAbdullah) February 21, 2018
Mr Trudeau, his wife Sophie Gregoire Trudeau and their children Xavier, Ella-Grace and Hadrien have also been wearing Indian clothing to special events and venues.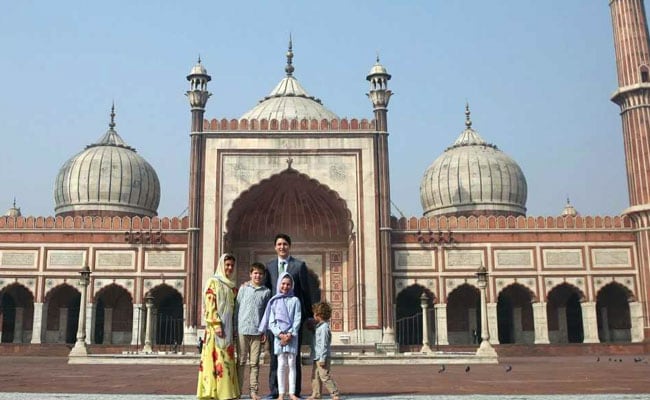 The Trudeaus wore traditional Indian attires with headscarves to religious places but many are questioning his choice of wardrobe while meeting Bollywood star Shah Rukh Khan. "The Bollywood superstar SRK was wearing a tuxedo suit while our prime minister wore a golden embellished kurta," says Bimman.