Barmer, Rajasthan:
The Air Force this morning used a fighter jet to intercept and bring down an "an unidentified balloon shaped object" in the Barmer area in Rajasthan near the border with Pakistan. The Air Force has found the debris and are carrying out a detailed investigation.
Sources said the possibility of the "balloon" traveling across the border has not been ruled out. According to sources, radars of the Indian Air Force detected the object between 10:30 and 11 am this morning; a Sukhoi-30 fighter was then sent to make an aerial intercept using its main gun. Sources say that they cannot reveal yet if the object that was brought down was a commonly used meteorological balloon, or whether it was equipped with cameras and other devices for reconnaissance.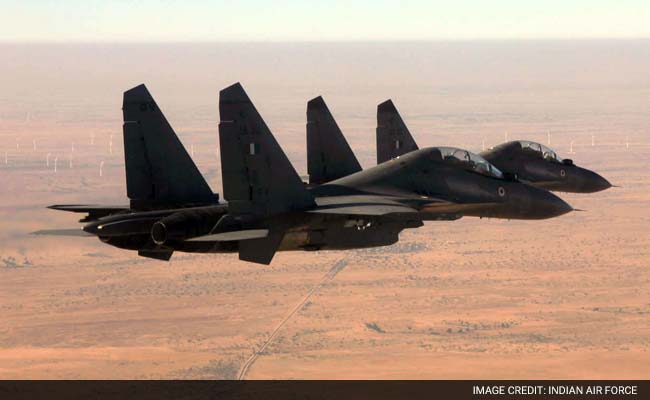 Meanwhile, a team of air force officers has travelled to Gugdi, a village in Barmer in Rajasthan, where villagers complained that "material" dropped by a fighter plane had caused cracks in some houses. What was found on the ground was the remains of bullets used to intercept the object. Sources said it is possible that the minor damage to structures in the area could have been caused by a sonic boom by the fighter jet. Sonic booms are known to causes a huge vibration and sound when a fighter breaks the speed of sound and enters supersonic flight.
Local police also visited the village. Nobody was reported injured.
A loud explosion was accompanied by a dust-storm caused by the planes, said villagers.
India has been on high alert for today's Republic Day celebrations with security officials assessing "a very real threat" of an ISIS attack. In a nationwide search, 14 suspected sympathizers of ISIS have been arrested from cities including Mumbai and Bengaluru.
French President Francois Hollande was the chief guest at the massive military parade in Delhi. He was invited by Prime Minister Narendra Modi in a show of solidarity after ISIS' deadly attacks on Paris in November in which 130 people were killed.