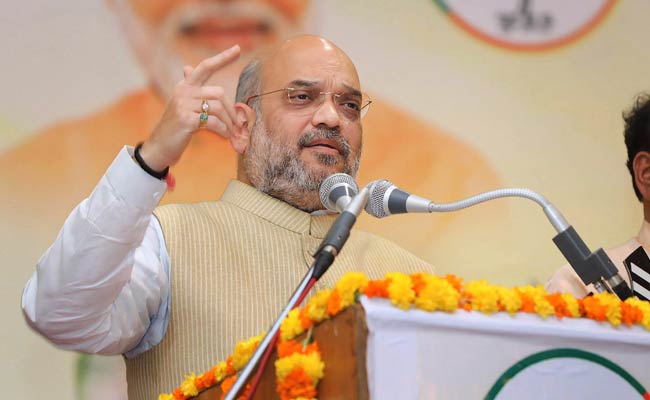 New Delhi:
BJP president Amit Shah today hit out at West Bengal Chief Minister Mamata Banerjee following the alleged murder of another party worker and said her government has failed to maintain law and order in the state.
"Distressed to know about yet another killing of BJP karyakarta Dulal Kumar in Balarampur, West Bengal. This continued brutality and violence in the land of West Bengal is shameful and inhuman. Mamata Banerjee's govt has completely failed to maintain law and order in the state," he said in a tweet.
"I express my deepest condolences to the bereaved family. I along with millions of BJP karyakartas share grief of Dulal Kumar's family. May God give his family the strength to withstand this irreparable loss," he said.
The 35-year-old man's body, who the BJP said was its worker, was today found hanging from a high-tension tower in Purulia, triggering protests by locals, the police said.
The incident comes two days after the BJP claimed that its worker Trilochon Mahato (20), who was found hanging from a tree at Balarampur in the district on May 30, was killed by the Trinamool Congress. However, the TMC has denied the allegation.