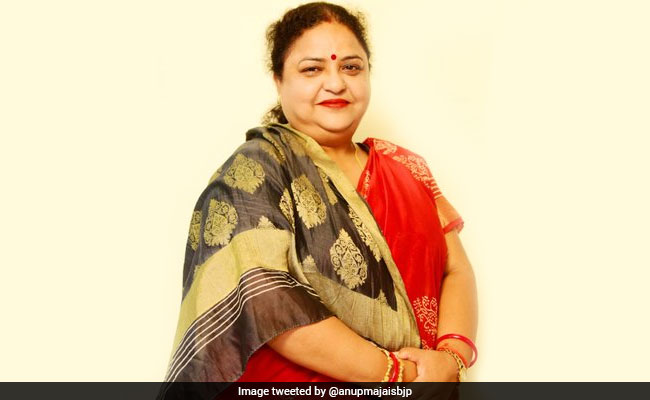 Lucknow:
The BJP's dinner-with-Dalits outreach has produced another gaffe with a minister in Uttar Pradesh - yes, one more - talking about visiting Dalit homes and braving mosquito bites to ensure they receive government benefits.
Anupma Jaiswal, the education minister in UP's Yogi Adityanath government, was talking about schemes for the poorest and describing how she felt "satisfaction" taking them to Dalits in villages despite the odds.
"So that the benefits are received, ministers are going to these people's houses and are being bitten by mosquitoes all night. Most importantly they feel good by the experience. If someone has been assigned two places, he says no, I want to go to four. Thus when there is satisfaction in work, it empowers us. Even I am doing more houses than allotted to me," said Ms Jaiswal.
Two more ministers have recently messed up what was meant to be an exercise in endearing the ruling party to Dalits and establishing a connect with the underprivileged in a year of elections leading up to the 2019 national polls.
One minister, Suresh Rana, dined at a Dalit home on Monday but went with an elaborate catered meal, bottled mineral water and cutlery.
His Dalit host was baffled at the visitors and all the food from outside -- featuring
palak paneer, chhole, dal makhni, pulao, tandoori roti
and
gulab jamun
.
Another minister, Rajendra Pratap Singh, likened the exercise to Lord Ram visiting the home of Shabari and "purifying" Dalits. "The Ram and Shabari interaction is described in the Ramayana. Today when I came here, when Gyan's mother served me food, she said she has been blessed serving this food...I am a Kshatriya, it is my duty to protect religion, society," he said, his words reinforcing the caste divides that the campaign aims at tackling.
Union Minister Uma Bharti had to apologise
after she skipped a community meal event. She said she never participates in such meals as she doesn't believe she is Lord Ram "blessing" Dalits. "In fact I will feel blessed if Dalits come to my home and I serve them food cooked by my nephew's wife," she said.
The almost-daily bloopers have embarrassed the BJP at a time it is struggling to defuse Dalit anger after the recent nationwide shutdown during which there were clashes.