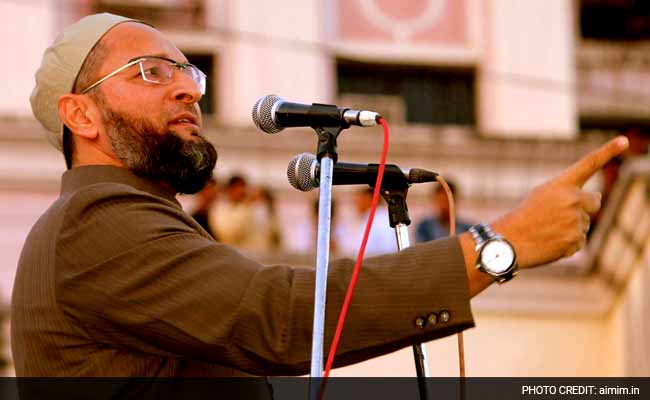 Highlights
Lieutenant General Devraj Anbu said army does not communalise martyrs
Owaisi had questioned silence over death of Muslim soldiers in Sunjuwan
On Saturday, Jaish terrorists attacked military camp, killing 7 people
Jammu:
The Indian army does not believe in communalizing martyrs, a top army officer said today in a sharp rebuttal of Hyderabad parliamentarian Asaduddin Owaisi's comments on the soldiers killed in the terror attack in Jammu's Sunjuwan.
"We take on the religion of our troops. We do not communalize any of them. It's only for those who do not know the functioning of the army too well. They need to see that we put everything aside and live together," General Officer Commanding-in-Chief Northern Command Lieutenant General Devraj Anbu told reporters.
The officer didn't name Asaduddin Owasi, who had asked why those questioning the patriotism of Muslims were silent on the soldiers killed in Jammu.
Asaduddin Owaisi, the chief of All India Majlis-e-Ittehad-ul Muslimeen, had referred to the soldiers who died in the Sunjuwan terror attack and said, "In this incident, five Kashmiri Muslims have laid down their lives. Why aren't you talking about it? This is a reminder to all those nationalists who question my integrity and the love for this country."
The so-called "9 pm nationalists" (those who appear in prime time TV debates) question the nationalism of Muslims and Kashmiri Muslims, said Mr Owaisi, who represents Hyderabad in parliament.
On Saturday, a group of Pakistan-based Jaish-e-Mohammad terrorists attacked the military camp in Sunjuwan, killing seven people.
The top army commander said the "enemy is frustrated" and was trying to strike softer targets. "When they fail at borders they attack camps," said Lieutenant General Anbu, who heads the Northern Command.
The army commander also said Jaish-e-Muhammad, Lashkar-e-Taiba and the Hizbul Mujahideen were operating together, whether in the Kashmir Valley or elsewhere in the state.
"There is no differentiation. They keep jumping from one outfit to the other. Anyone who picks up arms and is against the state is a terrorist, and we will deal with him," he said.