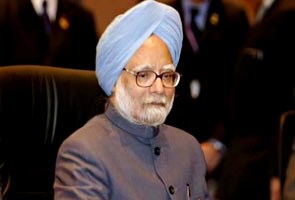 New Delhi:
Some of the country's most respected activists have written to the Prime Minister, objecting to his recent comments about NGOs. "We are not like China," they have told him. "Informed dissent and a healthy response to it by our government through trusted dialogue are vital for a functioning democracy," their letter states.
Last month, Dr Manmohan Singh suggested that groups opposing projects like the new nuclear plant at Koodankulam in Tamil Nadu and genetically-engineered crops are funded by the US and Scandinavian countries.
Last week, cases were registered against four NGOs for allegedly misusing foreign donations to fund protests. A total of 77 foreign NGOs have been put on a watchlist by the government. Their funding and activities are being studied, say sources.
Civil society leaders who are signatories to today's letter include Aruna Roy, Medha Patkar, former Navy chief Admiral Vishnu Bhagwat and Justice VR Krishna Iyer, who retired as a Supreme Court judge. "You choose to resurrect the old bogeyman of a 'foreign-hand', this time pointing to external funding of NGOs to oppose Indian development, as if they are some sort of a 5th columnist operating to undermine the nation's interest," they say. "In reality, what we are all fighting against is indeed a foreign hand operating at the behest of and from within your government, supported by Indian and foreign commercial entities , to corporatise Indian agriculture & farming practices and the energy sector, without in-depth and impartial analyses which prioritise the country's security and safety. If this is their sin, it is ours too."

Read the letter below: