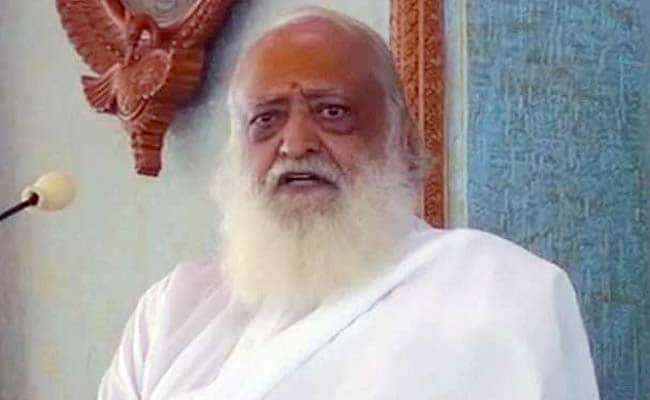 Highlights
The girl was 16 when she was allegedly raped by Asaram 5 years ago
A Jodhpur court will pronounce its verdict in Asaram case today
Asaram faces a minimum 10-year prison term if convicted
Shahjahanpur:
As self-styled godman
Asaram was declared guilty of rape
by a judge inside Jodhpur jail, a family in Uttar Pradesh's five-year wait for justice ended.
The rape survivor -- who was only 16 years old when she was allegedly raped by Asaram and his aides - tracked the court verdict at
her home in Shahjahanpur, Uttar Pradesh
.
"We faced so many hardships but we are happy that the accused has been convicted," said her father.
"My daughter has done her duty.
She stood by her testimony throughout the trial. Now we are waiting for justice," he had told NDTV before the verdict.
Asaram, 77, has been convicted of raping the girl in August 2013. Her family, devotees at the time, had been tricked into sending the girl, who was studying at one of Asaram's ashram in Chhindwara, to the ashram in Jodhpur. Locals said the girl's family had donated the land on which the ashram was built. "They were followers of Asaram and worshipped him," one of the locals said.
The cook and the warden of the Chhindwara ashram claimed she was possessed by evil spirits and needed to be exorcised by Asaram.
Asaram
was charged with rape, trafficking, and under a stringent law on sexual crimes against children.
The family had been under immense pressure over the last years; nine witnesses in the two cases against Asaram were attacked, three of them died. Witnesses were even attacked in court.
But the girl never wavered, never changed her statement. For a whole month, she recorded her testimony, sitting through 164 sessions and sticking steadfastly to her statement. "They even tried to buy us out. When we did not relent, they threatened us. We got security, but it was lax in the previous regime and that is why, one of the crucial witnesses in the case was killed," her father said.
Kripal Singh, listed as witness Number 17 in the chargesheet against Asaram, was shot down just a km from the girl's house in 2015. The Uttar Pradesh police have arrested one of the accused, Kartik Haldar. Another, Narayan Pandey, is missing.
Not just witnesses, even reporters covering the story were threatened. Narendra Yadav, who works with a local vernacular daily, told NDTV of an incident when a follower of Asaram came to him, carrying an envelope. "He said, 'Baba has send prasad for you'. When I asked him to go away, he threatened me," Mr Yadav said.