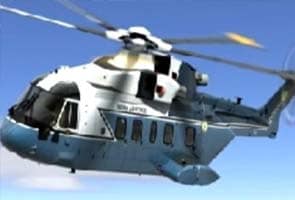 New Delhi:
The BJP today tried to link the alleged corruption in the deal for 12 Italian helicopters to the Gandhi family.
"Who is this family?" asked Prakash Javadekar, the BJP spokesperson referring to reports by Italian prosecutors that states kickbacks were paid so that the deal would go AugustaWestland (AW), the helicopter division of the Italian defence giant Finmeccania.
(Read: The BJP's 6 questions for the govt)
The report alleges that a middleman for AW named Guido Haschke talks of a family that wants an arrangement to 28 million euros (Rs 200 crore) to be honoured.
The BJP asked the Congress if "the family" is the Gandhis, who were linked in the 1980s to another defence scam for the purchase of Bofors guns. The allegations against the Gandhis in that case were never proven.
The Congress has played down the Opposition's moniker for this scam - Bofors II. The government today said it was willing to discuss the matter in Parliament and have 'nothing to hide'.
In the AW helicopter scandal, a family that has been referred to repeatedly by the Italian inquiry is that of the former chief of the Indian Air Force, Air Chief Marshal SP Tyagi and his three cousins - Julie, Sandeep and Dosca Tyagi.
The Italian prosecutors state that the former air chief's cousins accepted kickbacks on his behalf and, in return, he changed the conditions of the tender for the helicopters to benefit AugustaWestland.
The air chief and his cousins have denied the charges. But Mr Haschke says in the report that he met the ex- air chief at least six times for regular updates on the progress of the tender.
(Read: Middleman touched former air chief's feet, says Italian report)