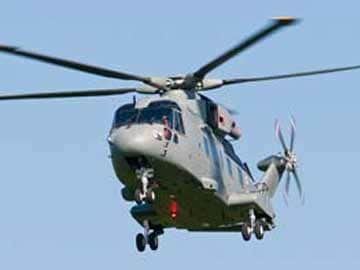 Italy's Finmeccanica has reached an agreement with prosecutors to settle legal proceedings over a high-profile helicopter contract between one of its units and India, adding this did not equal an acknowledgment of any wrongdoing.
Sources in India said the latest developments in Italy will not impact the CBI's investigation into allegations that bribes were paid by the manufacturers to land the deal, reportedly by ensuring that technical criteria were changed to ensure that Finmeccanica unit AgustaWestland qualified for the contract.
India cancelled the Rs 3,600-crore order with AgustaWestland for 12 top-end helicopters in January, citing a breach of integrity relating to alleged corruption.
Finmeccanica said prosecutors had discontinued investigations into the contract and AgustaWestland would apply to the court for a negligible fine. It added: "This decision is not in any way an admission of any wrongdoing or liability". It said the decision was taken "in light of the reorganization underway within the Finmeccanica Group, to refocus energies on business and market opportunities globally."
Prosecutors in Italy earlier this month had sought that former Finmeccanica CEO Giuseppe Orsi be sentenced to six years and former AgustaWestland CEO Bruno Spagnolini get five years in prison for allegedly paying the bribes.
Among those being investigated in the Indian enquiry are former Air Force Chief SP Tyagi, who has been accused of accepting bribes through relatives to help AgustaWestland land the contract; he has denied any wrongdoing.
(Enforcement Directorate Slaps Laundering Case Against Ex- Indian Air Force Chief)
Two governors - BV Wanchoo and MK Narayanan - resigned from office after they were interrogated by the CBI recently as witnesses. Mr Narayanan was National Security Advisor; Mr Wanchoo was head of the Special Protection Group which handles the security of top political leaders. Both men were privy to the discussions where initial specifications for the height at which the helicopters should fly were lowered; this made AgustaWestland eligible as a supplier.
(Read)