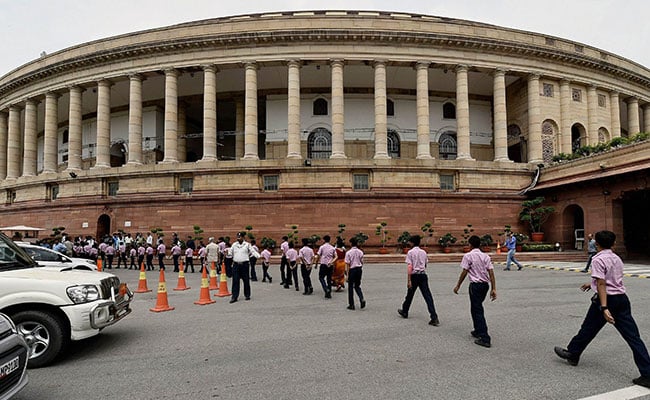 New Delhi:
The ruling BJP-led National Democratic Alliance will
find it easy
to place its candidate, M Venkaiah Naidu, as the next Vice President of India, say party leaders. Last month, the Vice President election managers of Mr Naidu said he has the committed support of at least 485 members of the electoral college. Three non-NDA parties - the AIADMK, TRS and YSR Congress - have announced their support to Mr Naidu. BJP leaders say they expect Mr Naidu to get over 500 votes.
The opposition has fielded former West Bengal Governor Gopalkrishna Gandhi against Mr Naidu. Members of Parliament will cast their vote today to elect the next Vice President of India.
The Aam Aadmi Party will support Mr Gandhi; the party has four parliamentarians in the Lok Sabha, of which two have rebelled against the party. The Janata Dal (United) will also support Mr Gandhi despite the party joining hands with the BJP.
Although the total strength of the Lok Sabha and the Rajya Sabha is 790, there are two vacancies in the Lok Sabha and one in the Rajya Sabha.
The Bharatiya Janata Party has 281 members in the 545-member Lok Sabha. The NDA, led by the BJP, has 338 members. In the 245-member Rajya Sabha, the BJP has 58 members, making it the single-largest party, while the Congress has 57.
The one who gets 50 per cent and one vote of the
total valid votes cast
will win the Vice President election.
The value of each vote in the vice presidential election is one. The ballot paper used for the election will have the names of the contesting candidates. It has two columns - one containing the name of the candidate and the second for marking the order of preference.
Mr Gandhi's name was proposed by former Prime Minister Manmohan Singh, Congress President Sonia Gandhi and CPI(M) General Secretary Sitaram Yechury.
Vice President Hamid Ansari's term will end on August 10; he has held the post for two consecutive terms. The vice president is elected for a period of five years. There is no fixed retirement age and he or she can be re-elected for any number of times.