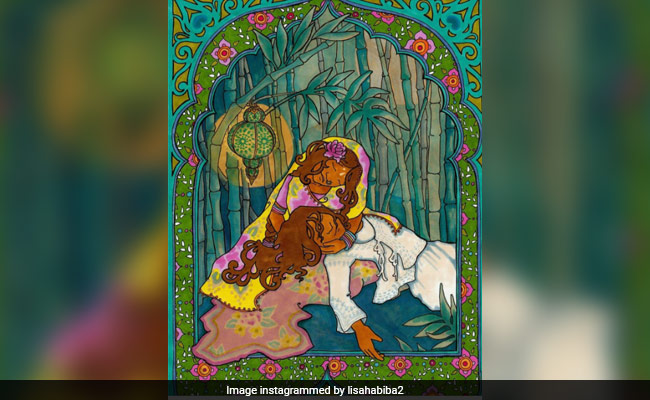 New Delhi:
Vat Savitri Purnima, also known as Vat Purnima (Wat Purnima) Vrat is celebrated by married women in honor of their husbands across Gujarat, Maharashtra, Karnataka and parts of eastern Uttar Pradesh. This year, the festival is being held on Thursday, 8 June. On Vat Purnima, women observe a day-long fast, tying thread around a banyan tree. Generally a three-day festival, some women extend their fast to all three days. As per the Hindu calendar, the Vat Savitri Vrat is observed on Jyestha Purnima or full moon of Jyestha month. Vat Savitri Purnima Vrat Puja 2017 muhurat begins at around 4:16 pm on June 8 and will continue till 6:39 pm on Friday, June 9. Vat Savitri Purnima was first referred in the epic Mahabharata in relation to Savitri Satyavan mythology.
Go on to read more about the significance and importance of Vat Savitri Purnima or Vat Purnima (Wat Purnima) Vrat here.
Vat Savitri Purnima, An Ancient story
The festival Vat Savitri Purnima was first mentioned in the legend of Savitri and Satyavan in the Mahabharata. Rishi Markandeya first refers to the couple Savitri-Satyavan while narrating a story to Yudhistra, the eldest Pandava. Yudhistra had apparently asked the sage if any other woman is as devoted and dedicated to her husband as his wife Draupadi.
The legend goes: Savitri, the beautiful daughter of the King of Madra Kingdom - Asvapati, sets out on a pilgrimage to find a husband for herself. She chooses Satyavan, the son of blind king Dyumatsena of Salwa Kingdom who's living in exile. She later comes to know that Satyavan will die after a year but nonetheless goes on to marry him. She assumes the life of a hermit and lives in the forest with her husband and in-laws.
Three days before the predicted death of Satyavan, Savitri goes on a fast and performs severe austerities. On that day, Savitri accompanies her husband Satyavan, who's blissfully unaware of his impending death, to the forest. While chopping wood, something happens and he lies down, putting his head in his wife's lap. God of Death, Yama, comes to take away Satyavan's soul. Savitri follows Yama. Impressed by her dedication, wit and pure nature, he once again grants life to Satyavan.
The fast that Savitri observed for three days later came to be known as Vat Savitri Purnima.
Vat Savitri Vrat Puja Vidhi or Rituals 2017
On Vat Savitri Purnima, women worship Savitri as the goddess, offering nine kinds of fruits and flowers including rice grain, pulses, mangos, bananas, etc, as Bhoga. They also tie the sacred thread around the banyan tree.