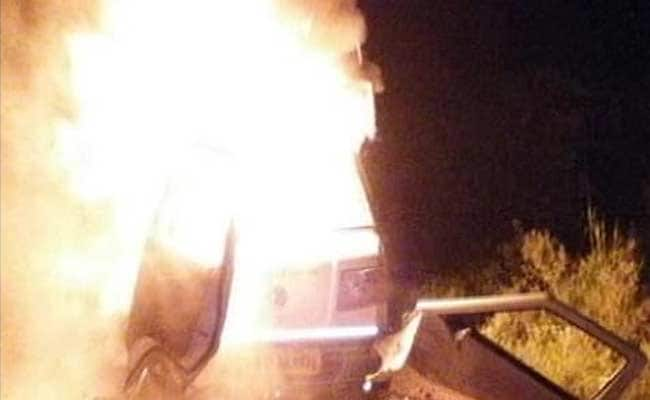 Mumbai:
A van was set on fire in Maharashtra by a mob of over 100 people on Sunday night after they suspected that it was carrying beef. Later, the police confirmed that preliminary investigations indicated that it was indeed carrying around 100 kg of beef. The sale and consumption of beef is illegal in Maharashtra.
The van was travelling from Ahmednagar to Aurangabad district when it was stopped at Aurangabad's at Savkheda village by the locals following an argument with the driver.
"They stopped the van and checked it and it appeared to them that the meat was beef and they set it on fire," confirmed Mr Navinchandra Reddy, Aurangabad's Superintendent of Police.
The van was partially damaged in fire but the driver was unharmed, police said.
Police officers also told NDTV that a case has been registered against unknown people for burning the vehicle. A case has also been registered against the driver for transporting beef.
The row over beef has become a political issue since a man was lynched in Uttar Pradesh's Dadri on September 28 following rumours that he stored and consumed beef.