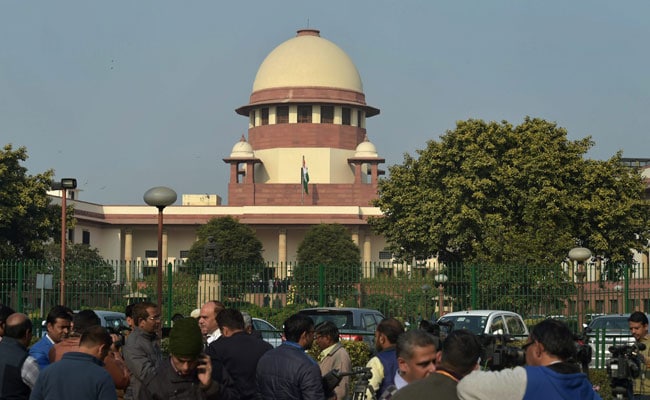 New Delhi:
The Supreme Court on Tuesday issued a notice to the Centre and several states on a plea against the delay in filling up the vacancies in the state human rights commission (SHRCs).
A bench comprising Chief Justice Dipak Misra and Justices A M Khanwilkar and D Y Chandrachud sought the response of Ministry of Home Affairs and 16 states including Andhra Pradesh, Assam, Himachal Pradesh, Haryana and others on a plea filed by retired lecturer Jammula Choudariah.
In his plea filed through advocate Sravan Kumar, Choudariah said that currently there were no chairpersons in 10 states while posts of members were lying vacant in many states.
"Andhra Pradesh has been inflicting atrocities on farmers and women. They use police force to execute projects, acquire lands for private companies, stop people from protesting. This is a violation of Article 19 and 21 of Constitution of India. Similar situation is prevailed in State of Telangana." he added
"There has been a common state commission for both states, but for the past one year, the post of chairman and members is lying vacant. Andhra Pradesh Human Rights Commission office exists in Hyderabad without a chairman and member. In case of Telangana there is no commission itself," the plea said.
The plea sought directions to the states to appoint chairmen and members of their respective human rights commissions.
The Supreme Court on July 24, 2015 had directed Delhi, Himachal Pradesh, Mizoram, Arunachal Pradesh, Meghalaya, Tripura and Nagaland to set up state human rights commissions within a period of six months.
It had also said that all vacancies, for the post of chairpersons or the members, wherever they exist at present shall be filled up by the state governments concerned within a period of three months.