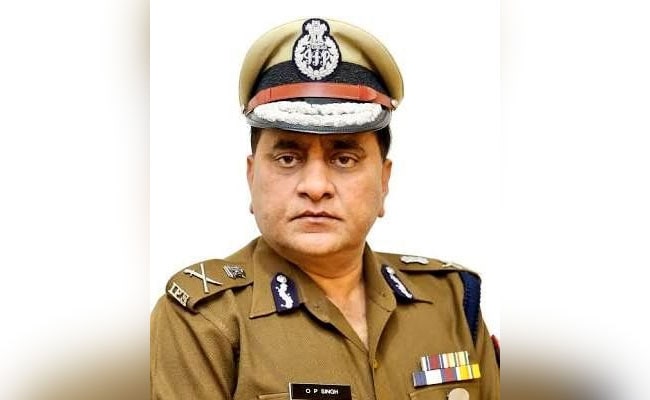 Lucknow:
Hours after a 38-year-old employee of an international firm was shot dead by a constable for not stopping his car at a Lucknow checkpoint, Uttar Pradesh police chief OP Singh expressed grief over the incident and vowed to wean out "rogues in uniform" who bring dishonour to the force.
The victim, Vivek Tiwari, was shot by the constable in the early hours of Saturday. The constable has alleged that he opened fire in "self defence" after Mr Tiwari rammed into a patrol motorcycle and "tried to run him over". In contrast, the victim's co-passenger has maintained that they hadn't realised that the policemen wanted them to stop, and their vehicle had hit the motorcycle while trying to pass them.
"No amount of apology will suffice for the loss of a precious life, heal the wounds of the devastated family. My heart goes out for the little daughters, wife and family members of late Vivek Tiwari. I share my grief with them," the Director General of Police said, adding that such deviant and criminal behaviour by police personnel deserves the "strictest punishment".
"We are determined to punish and wean out such rogues in uniform who (make us) hang our heads in shame. At the same time, we have also embarked on systematic reforms through behavioural training and humanisation of the force," Mr Singh asserted.
Mr Tiwari, who was hit in the neck with the bullet, died despite being rushed to a hospital. Prashant Chowdhary and Sandeep Kumar -- the two constables involved in the incident -- have been dismissed from service and summarily arrested. The victim's family has accepted the Yogi Adityanath government's offer of Rs 25-lakh compensation, a government job and a CBI probe.
Mr Singh said it was ironic that the incident had occurred while he was having a "direct dialogue with 250-odd police personnel" on behavioural issues. "As we are striving hard for a 360-degree reform of the Uttar Pradesh police, I request you all to not consider this aberration as a reflection of what we stand for," he added, seeking the public's forgiveness and cooperation in the "journey of reformation ahead".
Union Home Minister Rajnath Singh has asked Uttar Pradesh Chief Minister Yogi Adityanath to take effective action in the case.