Highlights
Can't say the same about other BJP leaders: Brij Bhushan Sharan
Mr Sharan's remarks could stoke another controversy
PM Narendra Modi had warned leaders over "irresponsible" statements
Gonda, Uttar Pradesh:
Only Prime Minister Narendra Modi and Uttar Pradesh Chief Minister Yogi Adityanath can never indulge in corruption, said a BJP parliamentarian Brij Bhushan Sharan.
"Our Prime Minister Narendra Modi and Chief Minister Yogi Adiyanath do not indulge in any kind of corruption. And please listen carefully... I've said that only the Prime Minister and the Chief Minister are incorruptible. I cannot say the same thing about other leaders of our party," Mr Sharan said at a public rally on Saturday.
The lawmaker, who has been known to shoot his mouth off, had earlier compared Congress president Rahul Gandhi with a 'barking dog'.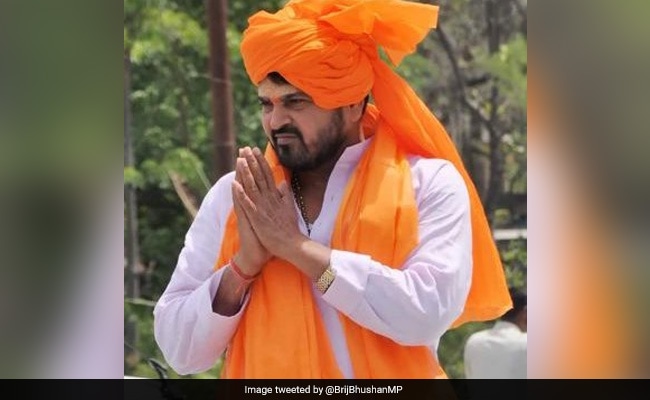 BJP lawmaker Brij Bhushan Sharan had earlier compared Rahul Gandhi to a "barking dog"
Mr Sharan's remarks that could stoke another controversy come within a week of another Uttar Pradesh BJP lawmaker, who compared prostitutes to government officials. Legislator Surendra Singh, who had asked his supporters to throw a "
ghoosa
" (punch) at officials who ask for "
ghoos
" (bribes), had said prostitutes are better than government officials; at least they take money and do their work and also dance on the stage. But these officials, even after taking money, don't do their work and there is no guarantee that the work will be done."
After a string of gaffes - from Tripura Chief Minister Biplab Deb to Surendra Singh and others - Prime Minister Modi in a stern message for lawmakers had asked party leaders to stay away from making "irresponsible" statements. PM Modi during an interaction with BJP lawmakers and other representatives on April 23 said, "We make mistakes and give '
masala
' to the media." He had warned lawmakers not to "talk out of turn."