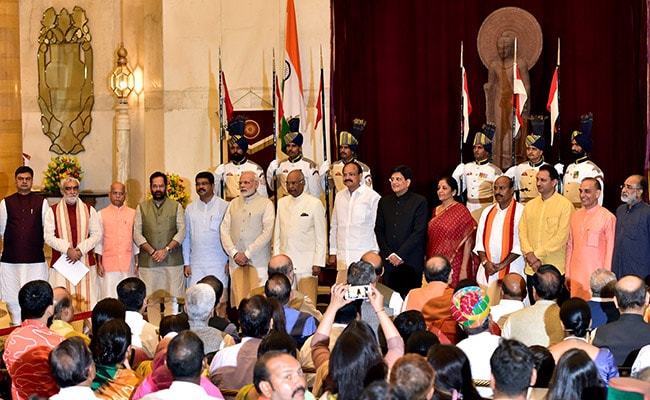 New Delhi:
Despite losing one berth in the Union Council of Ministers following today's reshuffle, Uttar Pradesh has the largest share of ministers in the Modi government.
While three ministers from UP -- Kalraj Mishra, Mahendra Nath Pandey and Sanjeev Balyan -- had resigned ahead of the reshuffle, Prime Minister Narendra Modi today inducted Satyapal Singh and Shiv Pratap Shukla in his ministry.
Uttar Pradesh has 12 ministers in the government, including PM Modi.
The total number of ministers now stands at 76 including the Prime Minister with 27 having cabinet rank, 11 ministers of state with independent charge and 37 ministers of state.
There are 57 ministers from the Lok Sabha and 18 from the Rajya Sabha.
Following the elevation of Nirmala Sitharaman as a cabinet minister, the number of women in the cabinet has risen to six. With three women ministers of state, the total number of women in the 76 member council of ministers comes to nine.
With Ms Sitharaman getting the heavyweight Defence portfolio, the cabinet committee on security headed by PM Modi now has two women members. Besides the PM, the others in the key panel are the Defence minister, External Affairs minister, Home minister and the Finance minister.