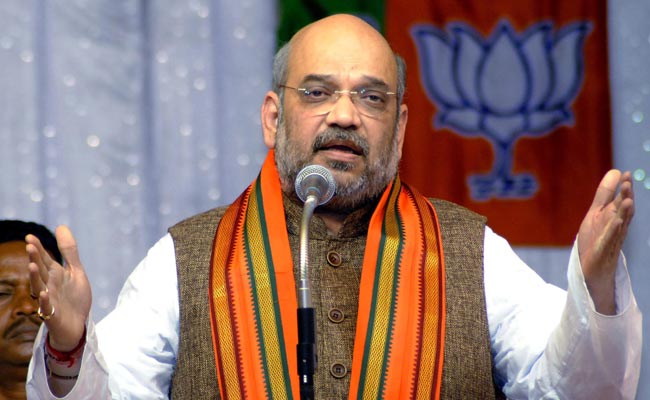 Highlights
BJP Chief championed anti-conversion law harassing Christians: Report
Groups that intimidated minorities tacitly backed by BJP members: Report
Constitution guarantees fundamental rights to all, said foreign ministry
New Delhi:
The government today reacted sharply to critical remarks in the report of a US government body that monitors international religious freedom, saying "we take no cognizance of the report".
"The US Commission on International Religious Freedom once again fails to show proper understanding of India, its constitution and its society," the foreign ministry said in a statement.
"India is a vibrant pluralistic society founded on strong democratic principles. The Indian Constitution guarantees fundamental rights to all its citizens including the right to freedom of religion," the statement said, adding that the government "does not see the locus standi of a foreign entity like USCIRF to pronounce on the state of Indian citizens' constitutionally protected rights."
The report of the US body on religious freedom names
BJP president Amit Shah
and says he was among those who championed an anti-conversion law that harasses Christians.
The report also says that last year, religious tolerance in India deteriorated and that groups that intimidated and attacked minorities were "tacitly supported" by members of the BJP who used "religiously-divisive language to further inflame tensions". The document singles out BJP parliamentarians Yogi Adityanath and Sakshi Maharaj for fuelling hate campaigns against Muslims.
It also says that in May last year, a meeting of Christians that had been cleared by Madhya Pradesh officials found its permission revoked "due to what the community believes was RSS pressure".
India has said that it does not need a US agency to either judge or endorse the religious and other freedoms it pledges to citizens.
The agency's members were denied a visa to travel to India in March, with the government saying the group has no business judging the situation in the country.