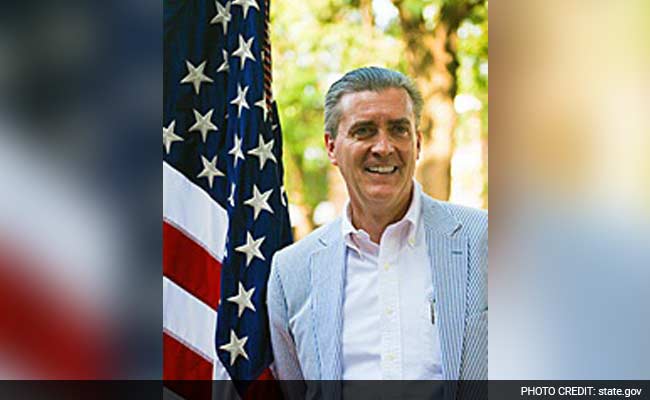 Washington:
Describing the resumption of Indo-Pak comprehensive dialogue as a "significant" move, the US hoped that it would result in increased trade between the two neighbours.
"The recent upturn in relations between India and Pakistan is quite significant," Richard Olson, Special US Representative for Afghanistan and Pakistan, told lawmakers during a hearing on Pakistan convened by the House Foreign Affairs Committee.
"The National Security Advisers (of India and Pakistan) met in Bangkok and then Foreign (sic) Minister (Sushma) Swaraj attended the Heart of Asia Conference and extended a hand of friendship to Pakistan, and that was very well received," he said.
"They have agreed to launch a comprehensive dialogue which will hopefully improve the relationship," said Mr Olson who was also present in Islamabad to attend the Heart of Asia conference.
"One of the emphasis that we have placed in our assistance programmes has been to build regional connectivity, and so the re-launch of a comprehensive dialogue will hopefully, lead to the possibility of increased trade, for instance, between India and Pakistan," Mr Olson said.
This would be beneficial to both sides and particularly help Pakistan, said the US official, adding that it could do more than the US assistance programmes to raise the level of prosperity and stability.
Mr Olson was responding to a question from Congressman Ami Bera, the only Indian-American lawmaker in the current Congress.
"As an Indian-American and the only Indian American member of Congress the stability of the region is incredibly important to me. And it's one that I've spent a lot of time thinking about, and very much interconnected when you think about India, Pakistan and Afghanistan," Mr Bera said.
On the counter-terrorism side post-Mumbai in 2008, India demonstrated incredible restraints in its approach to Pakistan.
"The fact that I would have expected Pakistan to have a much more robust crackdown on terrorist threats, on the LeT and the Haqqani network and others," he said.