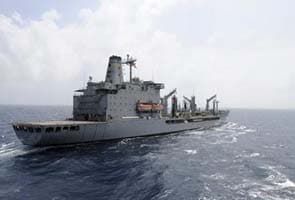 New Delhi:
The US on Monday assured a "thorough and transparent" investigation into the killing of an Indian fisherman by one of its naval personnel from aboard a warship off Dubai, even as it conveyed its condolences to the family of the victim.
However, US Deputy Secretary for Defence Ashton B Carter, who is in India on a three-day visit, said the facts of the incident would be known following investigations by the US and the United Arab Emirates, which are carrying out parallel probes.
He conveyed condolences to the family of the fisherman.
"Investigation is not complete and there are two parallel investigations going on. It will be a thorough and transparent," Carter said in reply to questions from reporters at an event organised by the Confederation of Indian Industry on India-US defence cooperation here.
"Obviously we have very much regret for the loss of life and obviously it happened at a dangerous part of the world," he said.
Noting that there will be fixing of responsibility for the incident, Carter, however, said, "Honestly we don't and won't know what happened until the investigation is complete."
The Indian fisherman was killed and three other Indians seriously injured after US navy personnel opened fire on a fishing boat near the mouth of Jebel Ali Port in Dubai last week.