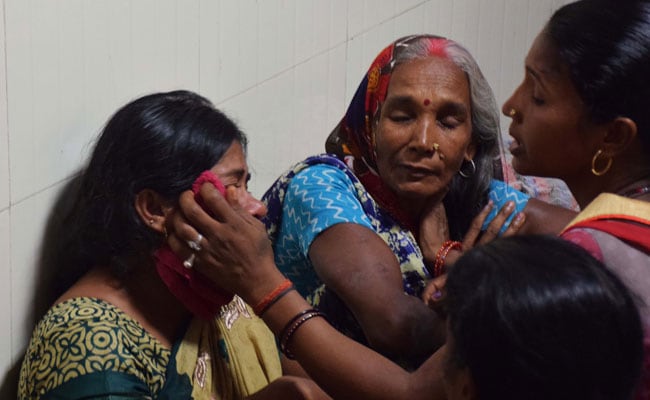 Gorakhpur, Uttar Pradesh:
Sixty three children, including many newborn babies, have died in the last five days at a hospital in Gorakhpur, Uttar Pradesh Chief Minister Yogi Adityanath's parliamentary constituency. Prime Minister Narendra Modi's office tweeted saying the PM is closely watching the situation. The Congress said Uttar Pradesh Chief Minister Yogi Adityanath and Health Minister Siddharth Nath Singh should resign taking "moral responsibility" for the deaths at a state-run hospital in Gorakhpur.
Anyone found guilty will not be spared: UP Chief Minister Yogi Adityanath

Here are the highlights of Yogi Adityanath's media address:

- Deaths due to oxygen shortage would mean a despicable incident
- Anyone found guilty will not be spared
- I had asked for encephalitis treatment training in all districts
- I request you to present the correct facts
- We have formed a committee under CS to probe role of the supplier
- If oxygen supply was interrupted then the role of the supplier needs to be probed
- It was an order of this government when it took charge that no emergency should ever be stopped
- No file should stay on any desk for more than three days
- I sent my ministers to find out:
- How many deaths? Were they really due to oxygen shortage and who was responsible
- PM is also concerned about reports coming in the media. He has assured us all central help to strengthen health facilities in UP.
- He has sent Anupriya Patel (Minister of State in the Ministry of Health and Family Welfare). She will meet two ministers who have visited the hospital today
- Our officials are also there today.