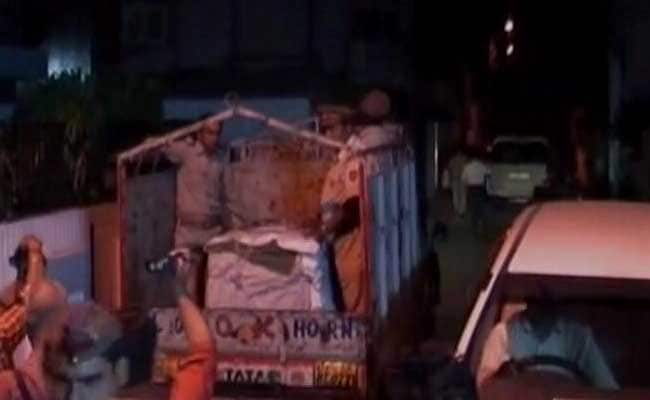 New Delhi:
The Directorate of Revenue Intelligence or DRI has arrested three people, including a Slovenian, for their alleged involvement in a major gunrunning and wildlife smuggling racket, after raids at national-level shooter's house in Uttar Pradesh's Meerut led to a haul of arms and animal meat.
The accused were intercepted by officials of the DRI after their arrival at the Delhi airport by a Turkish Airlines flight from Slovenia's capital Ljubljana via Istanbul on Saturday.
They were carrying 25 illegally imported lethal weapons and other items worth about Rs 4.5 crore with them, a senior DRI official said.
They had incorrectly declared the quantity and value of the arms and ammunition to the customs officials and tried to get these items cleared by misusing the scheme meant for renowned shooters, he said.
Rules permit professional shooters to import a limited quantity of arms and ammunition for practice. The trio -- Amit Goyal, Anil Kumar Langan and Boris Sobotic Mikolic -- have been arrested for allegedly violating customs rules to evade payment of import duty, he said.
The DRI officials also seized Rs 1.04 crore in cash from
them, the official said.
The trio were produced before a court here which sent them to 14 days in judicial custody. "The accused will be produced before the court on May 15," said Satish Aggarwal, DRI's counsel.
The DRI had carried out searches at multiple places yesterday including the house of the national-level shooter Prashant Bishnoi, son of a retired army colonel, and seized over hundred illegally imported firearms, 117 kg of nilgai meat, horns and skins of leopards and blackbucks.
The DRI officials said nothing specific has come out against the retired army officer.
One of the members of this international syndicate had recently killed a leopard near the Jim Corbett National Park area, the DRI official said.
Unaccounted cash of about Rs 1 crore and two lakh cartridges were also seized during the searches, he said.
The firearms of various make and models -- Glock (Austria), Italy-made Beretta, Arsenal, Benelle and Blaser (Germany) -- were seized along with expensive cameras, thermal imaging binoculars and cartridges during the raids.