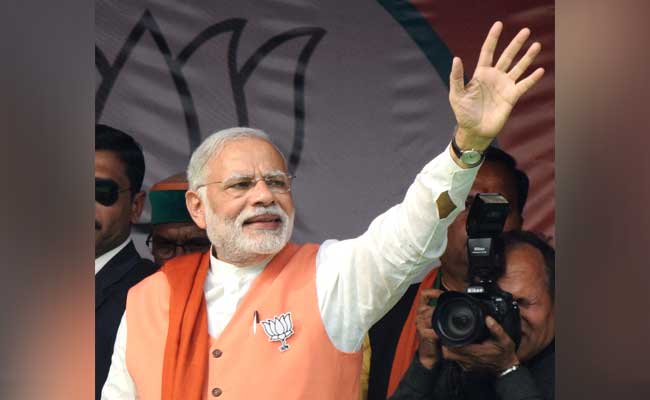 New Delhi:
Prime Minister Narendra Modi today asked people in Uttar Pradesh and Manipur to go out and vote in large numbers in last phase of assembly polls.
"Today is the last phase of polls in Uttar Pradesh. I request you to mandatorily cast your valuable vote. 'Pehle Matdaan, fir Jalpaan' (First vote, then food)," he said on twitter.
Polling was underway in 40 seats spread across seven districts, including Modi's Lok Sabha constituency Varanasi, in the seventh and final phase of UP Assembly elections.
For the northeast state, the PM said, "Urging all those voting today, in the 2nd phase of the Manipur Assembly Elections, to turnout in large numbers & vote".
Polling began in 22 constituencies in the last phase of Assembly elections in Manipur, with focus on Chief Minister O Ibobi Singh's Assembly seat Thoubal where he faces challenge from rights activist Irom Sharmila.