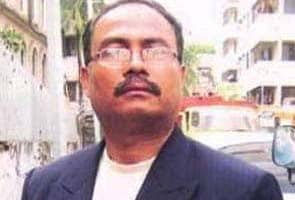 Guwahati:
Paving the way for possible talks with the United Liberataion Front of Asom (ULFA), chairman Rajib Rajkonwar alias Arabinda Rajkhowa was granted bail.
Rajkhowa was granted bail on Thursday by a designated TADA court with the Assam government filing no objection to it.
The court granted bail to Rajkhowa in six TADA cases.
The hearing for the bail plea was earlier deferred thrice this month with the court on Monday asking the home and political department to submit an affidavit on his latest status.
With his bail granted, Rajkhowa who is lodged in the Guwahati Central Jail is likely to be released on Friday.
After his release, he will go to his hometown in Lakhuwa in upper Assam after over 30 years since he went underground after the formation of the ULFA on April 7, 1979.
He was arrested after being handed over by the Bangladesh authorities in November last year at the Meghalaya border.
ULFA's self-styled vice chairman Pradip Gogoi, deputy commander-in-chief Raju Baruah, cultural secretary Pranati Deka and publicity secretary Mithinga Daimary have been earlier released on bail, as also senior leader and political ideologue Bhimkanta Buragohain.