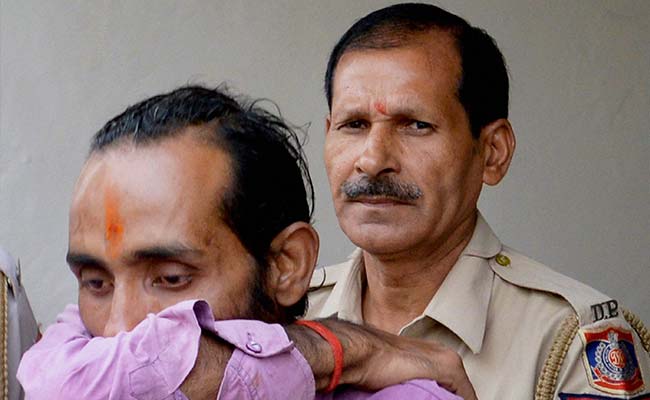 New Delhi:
A Delhi court is likely to pronounce its order tomorrow on the quantum of sentence in the Uber cab rape case in which the driver has been convicted of raping a 25-year-old woman executive in his taxi last year.
Additional Sessions Judge Kaveri Baweja, who was presiding the special fast track court set up to deal with cases of sexual offences against women, had on October 20 held 32-year-old Shiv Kumar Yadav guilty of raping and endangering the victim's life in December last year.
Special Public Prosecutor Atul Shrivastava, appointed for conducting proceedings in the case, had said he would demand maximum punishment of life imprisonment which under the relevant provision of the amended rape law means jail term till the convict's remaining natural life.
The court would pronounce the order after hearing arguments on quantum of sentence.
Yadav was held guilty for the offences under sections 376 (2)(m) (while committing rape causes grievous bodily harm or disfigures or endangers life of a woman), 366 (abducting with an intent to compel her for marriage), 506 (criminal intimidation) and 323 (causing hurt) of the Indian Penal Code.
According to the prosecution, the incident took place on the night of December 5, last year when the victim, a finance executive working in Gurgaon, was heading back to her house at Inderlok in north- west Delhi.
It had told the court that Yadav had slapped her several times and pressed her neck.
The prosecutor had said that as per the doctor, the scratch marks on the victim's neck were suggestive of an attempt to strangulate her.
After the court had convicted Yadav, the victim's father, who was present in the courtroom, expressed satisfaction that justice has been done to his daughter.
The driver's wife broke down outside the court room and said the family has been ruined.
Advocate DK Mishra, who is representing Yadav, had said he would challenge the verdict in the Delhi High Court.
The offence of endangering woman's life while raping her entails a minimum of 10 years rigorous imprisonment and a maximum of life term.
Yadav was arrested from Mathura on December 7, 2014, two days after the incident, is currently in judicial custody.
Yadav, however, has denied the allegations levelled against him terming them as false.