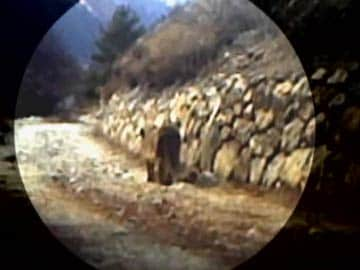 Dehradun:
Two snow leopards, an endangered species, have been spotted at the Gangotri National Park in Uttarakhand's Uttarkashi district.
"A male and a female snow leopard were caught on camera on two separate dates at the Gangotri National Park recently," Deputy Director of the park G N Yadav said.
The discovery is likely to elevate the status of the park on the world wildlife tourism map as snow leopards, considered an endangered and rarely sighted species, are included in the red list of International Union for Conservation of Nature (IUCN), he said.
While movements of the male snow leopard were recorded on November 18, those of the snow leopardess were spotted on camera on December 2 on Gangotri-Gomukh route of the park spread over an area of 2390 square kilometres, the official said.
Speculations about presence of snow leopards at the park were rife for quite some time but there was no concrete evidence so far to prove it.
However, with these latest trap camera discoveries it is confirmed that there are snow leopards at the park; Yadav said adding they have generated considerable enthusiasm among park officials.
There are around 500-700 snow leopards in the high altitude region of the western and eastern Himalayan ranges.
Besides Uttarakhand, snow leopards are found in Jammu and Kashmir, Himachal Pradesh, Sikkim and Arunachal Pradesh.