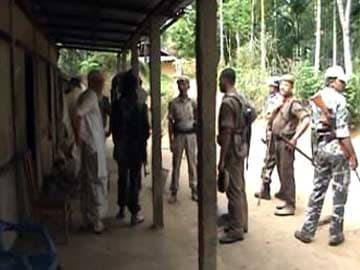 Karimganj:
The bodies of the two schoolgirls who were found hanging from the ends of the same rope on a tree in Assam's Karimganj district were handed over to their families after post-mortem late last night. A report is expected later today.
The girls had been missing since Wednesday evening. Their bodies were found on Thursday morning by relatives who were looking for them, and then the police was informed. The tree where the girls were found hanging is barely 200 metres from the house of one of them located in a thickly forested remote part of Assam, barely two kilometres from the border with Bangladesh.
Sources in the police say mobile phones belonging to the girls were on till at least three hours after they disappeared during which multiple calls were made to a few numbers. Their call records are being studied to find out more leads in the case.
Locals suspect that the girls were first raped and then killed. The police said a post-mortem will determine if that is correct. "We have recovered the bodies and are awaiting postmortem results" said a senior officer handling the case.
In May, two teenage girls who were cousins were found hanging from a tree in Uttar Pradesh's Badaun district. Although their families alleged the girls had been gang-raped and then hanged alive, the CBI, which is investigating the case, says evidence recovered does not prove sexual assault.