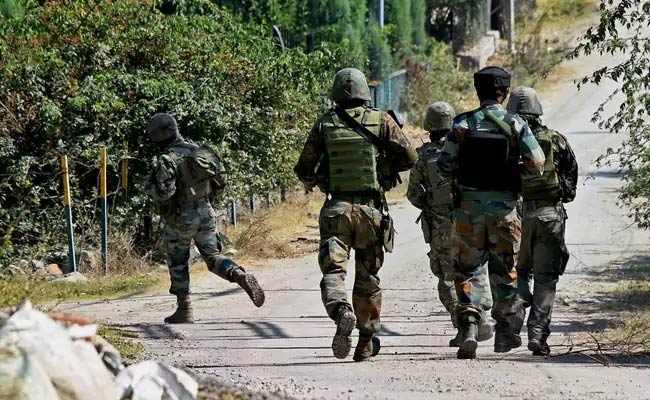 Srinagar:
Two Hizbul Mujahideen terrorists were killed in an encounter today after they fired upon security forces in the Kupwara district of Jammu and Kashmir, police said.
An INSAS rifle, snatched earlier this week from a policeman in the Kupwara district of north Kashmir, was recovered from the terrorists, they said.
Security forces had established a check-point this afternoon at Khumriyal in Lolab area, a police spokesman said. The checking was going on following which the terrorists fired upon the security personnel who immediately retaliated, he added.
In the brief encounter, two militants were killed by the security forces, the spokesman said.
The slain militants were identified as Zahoor Ahmad and Bilal Ahmad Shah of Shatmuqam village, he added.
"They were affiliated to the proscribed terror outfit Hizbul Mujahideen. Both the terrorists were involved in several attacks on security establishments and caused atrocities on the civillians in the area," the spokesman said.
He said that besides an AK-47 and an INSAS rifle which was snatched from a policeman in Kandhar area of Kupwara on Tuesday, was also recovered from the slain terrorists. No collateral damage occurred during the encounter, the spokesman said, adding police have registered a case and an investigation into the matter had been initiated.