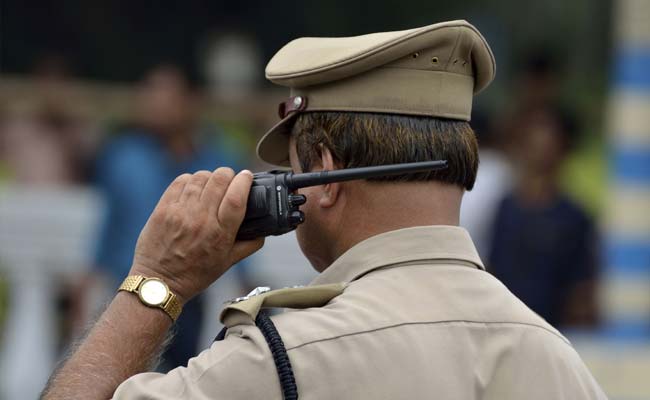 New Delhi:
With the arrest of two persons, the Delhi Police claimed to have busted an alleged drug cartel involved in the sale of 'hashish' in Delhi, Gujarat, Mumbai and West Bengal for rave parties.
Shabir Ahmad Rather alias Shahrukh (32) and Bilal Ahmad Bhat (39), both resident of Kashmir, were arrested on friday from near St Stephen's Cricket Ground in New Delhi on specific inputs, Deputy Commissioner of Police (Special Cell) Sanjeev Kumar Yadav said.
About 13.5 kg of Hashish worth Rs 1.1 crore from the two, he added.
It is suspected that the group has supplied 'hashish' worth over Rs 10 crore in the past six months in Delhi, Gujarat, Mumbai and West Bengal for rave parties, said DCP Yadav.
During interrogation, the accused told the police that kingpin of the syndicate have several carriers in Jammu and Kashmir. They transport the drug from Kashmir to various places in Delhi, he added.
For the last one-and-a-half month, the Special Cell has been working on drug cartels involved in supplying Hashish in Delhi, Mumbai, Kolkata and other parts in India.
"Hashish is mostly grown in hilly areas. The seized contraband is estimated to cost Rs 8-9 lakh per kilogram in the market," said the officer.
During investigation it was found that one Abdul Rashid Sonar was supplying Hashish from Kashmir to Delhi along with his associates.
"During interrogation, the duo said that they had brought hashish in the cavity of tool box of their truck, that was parked in ISBT Mori Gate terminal parking. The truck was checked and seized," he added.
Rather's house was destroyed in the floods in September 2014 and he had to take a loan of Rs 25 lakh for renovation of house and other damages. He needed money for paying his loan.
Rather came in contact with Sonar who roped him for transporting hashish.
He was paid Rs 5,000 per kilogram for the job and used to deliver the drugs in Azadpur Mandi, Mori Gate parking and other places here to the receivers from Gujarat, Mumbai and West Bengal.
In November 2015, he also came in contact with another drug trafficker Gulam Hussain and also started supplying Hashish to his contacts in Kolkata, Gujarat and Mumbai in Delhi.
Rather has allegedly supplied over 100 kilogram of drugs to Sonar an Hussain's contacts here.