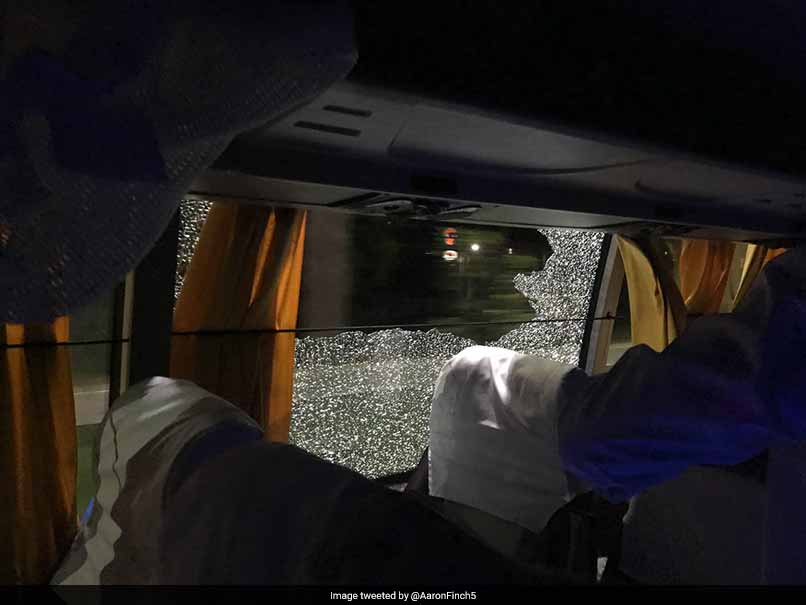 Guwahati:
Assam police today arrested two people in connection with the stone throwing incident at the bus carrying Australian cricketers from the stadium to a city hotel in Guwhati after a T-20 match.
The incident had taken place on October 10 and Assam Chief Minister Sarbananda Sonowal had directed the state director general of police Mukesh Sahay to arrest the culprits at the earliest.
Mr Sonowal had also directed chief secretary VK Pipersenia to order an inquiry into the incident and submit the report to him.
Guwahati Police Commissioner Hiren Nath said that the two, identified as Rakesh Hazoary and Pabitra Kshyatriya of Goalpara district, were detained for interrogation yesterday and were formally arrested today.
The two were produced before the chief judicial magistrate's court which sent them to police custody.
"The duo were detained for interrogation and on the basis of certain leads and circumstantial evidence, we arrested them today," Mr Nath said.
Australian player Aaron Finch had tweeted on Tuesday night that it was "pretty scary having a rock thrown through the team bus window on the way back to the hotel" and had also posted a picture of the broken bus window.