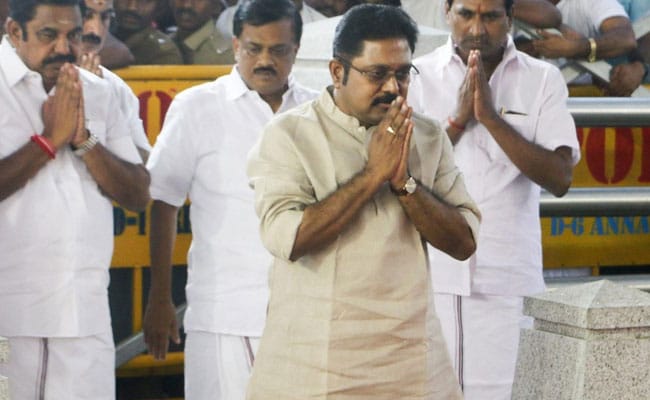 Chennai:
TTV Dhinakaran, 54, was pulled out of the cold and handed the reins of the party this February when his aunt, VK Sasikala - headed to a Bengaluru jail to serve her jail term - decided to run the party by remote control.
The 54-year-old leader represented the Periyakulam Lok Sabha constituency in 1999 and was a Rajya Sabha member between 2004 and 2010.
But Mr Dinakaran was expelled by Ms Jayalalithaa in 2011 along with other members of Ms Sasikala's extended family often referred to disparagingly as the "Mannargudi mafia", named after their hometown. He remained an outcaste even after his aunt returned to Ms Jayalalithaa's home. But in the weeks after her death last December, the oldest son of Sasikala's sister made his way back and took over as the party's deputy general secretary.
But he was able to hold on to the job for as long as the two factions of the AIADMK led by O Panneerselvam and O Palaniswami stayed apart. He was even the Palaniswami faction's candidate from the RK Nagar seat in April this year that got cancelled after the election commission found evidence that the voters were being bribed at a large scale.
By the time the by-polls to RK Nagar had to be held again, the two factions merged and booted out Dhinakaran who, after unsuccessful attempts to get hold of the AIADMK's 'two leaves' symbol has had to settle for the cooker as his election symbol.
Apart from a case registered by Delhi Police for trying to bribe election commission officials, Mr Dhinakaran is also reported to be facing two 20-year-old FERA cases for acquiring foreign exchange from unauthorised dealers.