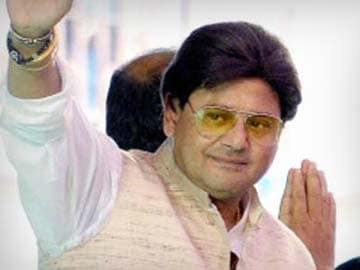 Kolkata:
Trinamool Congress MP Tapas Pal was admitted to a super-specialty hospital in Kolkata today after he suffered a brain stroke.
"He (Pal) was brought to the hospital at 4 pm. After conducting the necessary tests, we found he had suffered a brain stroke. He has been admitted in the Intensive Care Unit and is under 72-hour observation," said Belle Vue Hospital official P Tandon. (
Read: Judges Fail to See Eye to Eye in Tapas Pal's case
)
Earlier, he had been admitted to the same hospital after a sudden spurt in his blood pressure.
Mr Pal has been in the eye of storm since June after he was caught on camera at a rally, threatening women relatives of Left workers with rape. The two-time MP, whose party is headed by Chief Minister Mamata Banerjee, had also said he would have workers of the Left Front killed or he would shoot them dead himself. (
Also read: Bengal Government to Appeal Against High Court Order on Trinamool Lawmaker Tapas Pal
)
"If (the Communists) try to kill and intimidate our workers... I will not spare them. I will let loose my men to rape your women," he had said. The comments made in his constituency, Krishnanagar, were filmed on a smartphone. The hazy footage aired by local television channels created outrage, especially after Mr Pal was let off by his party without even a slap on the wrist.
Though the Calcutta high court ordered that he be booked by the police for the comment, Mr Pal got a reprieve after a different bench of the court stayed the order following a petition.