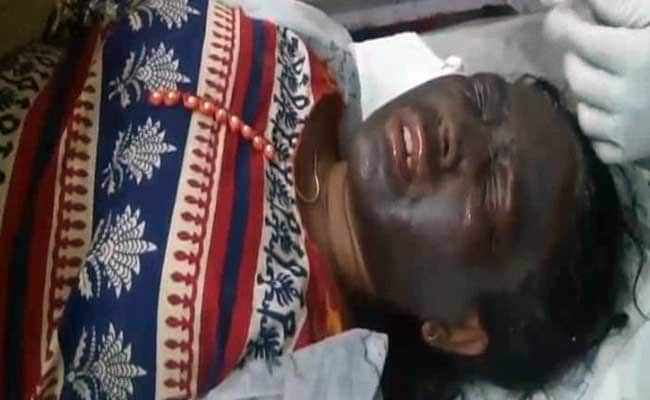 New Delhi:
Tribal rights activist
Soni Sori, who was attacked with an acid-like chemical in Chhattisgarh
yesterday, was today flown to Delhi for treatment at Apollo Hospital even as Chief Minister Arvind Kejriwal asked the Raman Singh government to arrest the culprits immediately.
Ms Sori, who had unsuccessfully contested the 2014 Lok Sabha polls on an AAP ticket, was brought to the capital by the party and taken to the hospital as the local doctors were "unable" to identify the chemical and treat her.
"Very painful. Whats happening everywhere? Hope she recovers fast. Chhattisgarh govt should nab culprits immediately," Mr Kejriwal tweeted.
"Aam Aadmi Party condemns the dastardly attack on our leader Soni Sori in Chattisgarh. Sori is an iconic leader of the country and her fight against atrocities on innocent adivasis is exemplary," the party said in a statement.
Three unidentified men had last night allegedly hurled acid-like chemical on Ms Sori in Chhattisgarh's Maoist-hit Dantewada district when she along with her two associates was heading toward Geedam from Jagdalpur on a motorcycle.
"Her face is swollen, she is unable to open her eyes and is in excruciating pain. The local doctors are unable to identify the chemical and treat her. Therefore the AAP is moving her to Delhi," it said.
Delhi Commission for Women chairperson Swati Maliwal visited Ms Sori at the hospital and said the incident underlines the need for banning retail sale of acid and harsher punishment for people who commit such crimes.
"She has suffered burn injuries on her face and is in extreme pain. Her right eye is not opening," Ms Maliwal told PTI.
"People are not afraid as they think they will easily get away by committing such crimes. Even the conviction rate is very poor in such cases. It is high time that we work on this issue," Ms Maliwal said.