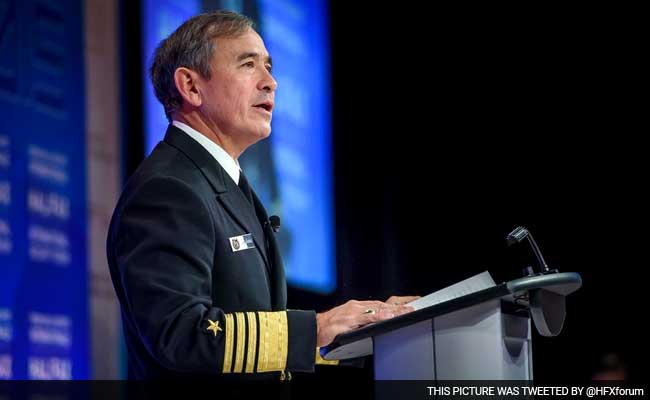 Washington:
There is an "optimism and excitement" regarding the Indo-US defence cooperation, a top American commander has said ahead of his visit to the country, underlining that improving military-to-military ties is his top priority.
"I see nothing but optimism and excitement with our military-to-military relationship with India on almost every level," Admiral Harry Harris, Commander of the US Pacific Command (PACOM) said in response to a question at the Centre for Strategic and International Studies (CSIS) yesterday.
Mr Harris, who is scheduled to visit India in March, said India-US military to military relationship is important not because it's a counter to China.
"It is because we share democratic values and we share a common view of the imperative in the Indo-Asia Pacific region," he said.
Mr Harris said that before this job he was Pacific Fleet Commander and had the chance to go to India and visit Delhi and Goa, to see aviation training facilities there.
"They're very capable, very exciting. And the relationship between our President and their Prime Minister has moved the overall relationship forward in ways that are actually surprising. And in a good way," he said.
The Commander said he has made improving India-US military-to-military relationship a formal line of effort at the PACOM.
"Each of my commanders have gone or will go, I will go as PACOM Commander in March," he said.
"So I've started to talk the last two years -- I may be the commander of PACOM, but this is really the Indo-Asia Pacific region and I try to use that acronym as much as I can," Mr Harris said.