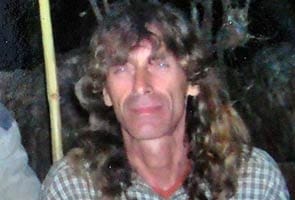 Bhubaneswar:
The criminal case against Subhashree Das alias Mili, wife of top Odisha Maoist Sabyasachi Panda, which came up for hearing at a court in Gunupur in Rayagada district on Tuesday has been postponed till Wednesday as several police witnesses failed to appear in court.
Subhashree was re-arrested in October 2011 after the High Court rejected the cases filed against her in 2010 under the Unlawful Activities Prevention Act (UAPA) on charges that she was part of a Maoist team that exchanged fire with policemen in Katinguda in Rayagada district.
Subhashree's name is in the list of 7 prisoners who the Maoists want to be released immediately because she is among those who were re-arrested on fresh charges soon after her acquittal by the High Court in the UAPA cases.
There are reports that Subhashree is likely to be set free by the court if the seven police witnesses do not appear in court even on Wednesday and depose against her.
On Monday evening, top Maoist leader Sabyasachi Panda released an audio tape, warning of dire consequences if the state government did not pay heed to their demand for the release of political prisoners.
The ultras have further said that they will hand over the hostage, Paolo Bosusco, only to people released from jail after they reach their camp with a signed copy of the deal between mediators and the state government with regard to their 13-point charter of demands. These conditions form the basis of the Maoists agreeing to release Mr Bosusco.
The warning, which was reported by the media, immediately forced senior officials of the state government to go into a huddle. They lost no time in inviting the two Maoist-nominated mediators - Dandapani Mohanty and Dr BD Sharma - to resume discussions on the demands of the ultras. The talks, however, remained inconclusive and both sides agreed to resume negotiations on Wednesday.