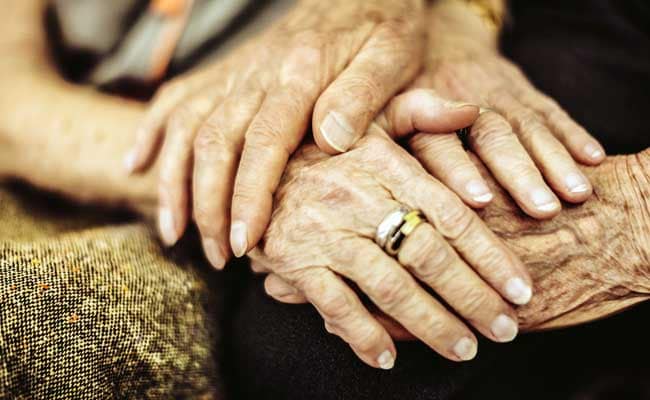 Tikamgarh:
They defied social norms, overcame family objection and lived together as an unmarried couple for almost half a century.
But a longing to attain 'moksha' (salvation) led 80-year-old Sukhe Kushwaha and 75-year-old Hariya to enter into wedlock near Madhya Pradesh's Tikamgarh last week.
The marriage ceremony was attended by their children and grandchildren, who were elated to see the couple tie the knot.
"I am delighted that my parents have got married finally," Munna, 50, the younger son of the couple, told PTI.
Sukhe and Hariya fell in love 50 years ago and wanted to get married. But their families opposed their union.
Undeterred by the family opposition and social opprobrium at a time when live-in relationships were unheard of, the courageous couple started living together.
They entered into a live-in relationship and two sons and as many daughters were born to them, their acquaintances said.
A few weeks ago, a thought struck Sukhe's mind that if he doesn't tie the nuptial knot, he and his wife won't attain salvation after death.
He called his son Munna and expressed his wish to enter into wedlock with his live-in partner of five decades.
A happy Munna instantly agreed to make the necessary arrangements. He spoke to a priest and elders after which the wedding ceremony was held on June 30 at Paitpura village, about 65 km from here.
Sukhe and Hariya got married amid the chanting of Vedic mantras.
The event was punctuated with all modern-day marriage paraphernalia. The couple's grandson Mahesh and nine granddaughters danced to the tune of loud DJ music, leaving the guests, mostly oldies, delighted.