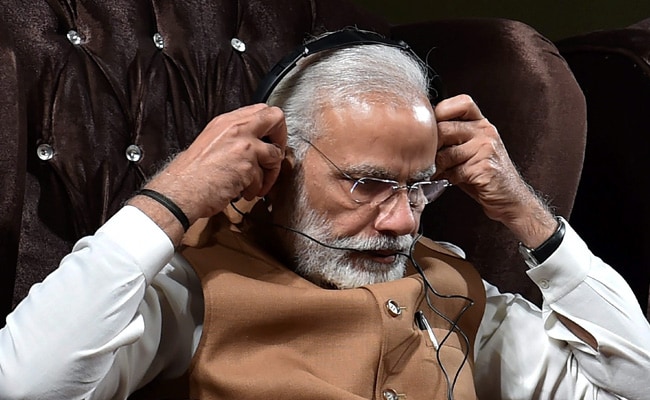 Tehran:
Invoking the age-old cultural bonds between India and Iran,
Prime Minister Narendra Modi today said it was time for the two countries to "march together"
by regaining the "past glory" of historical ties which had witnessed its share of "ups and downs".
Addressing a conference on the traditional ties between India and Iran before winding up his two-day visit in Tehran, PM Modi spoke about how the cultures of the two countries were woven with each other over centuries.
He said the conference, aimed at highlighting sufism and other cultural linkages, was a "perfect response to those who preach radical thoughts in our societies" as he underlined that the ancient civilizations of the two countries have been inclusive and welcoming to foreign cultures.
"In the world of today, political pundits talk of strategic convergence. But, India and Iran are two civilizations that celebrate the meeting of our great cultures," PM Modi told a gathering of scholars at the conference 'India and Iran, Two Great Civilizations: Retrospect and Prospects'. On the occasion, he also released a rare Persian manuscript.
"India and Iran have always been partners and friends. Our historical ties may have seen their share of ups and downs. But, throughout our partnership has remained a source of boundless strength for both of us," he said.
Noting that the conference was most ideally timed as it was an occasion to "recall and renew our centuries-old association", the prime minister said, "Time has come for us to regain the past glory of traditional ties and links. Time has come for us to march together."
He said the conference fulfils a responsibility to familiarise the younger generations of the two countries with the beauty and riches of their cultural heritage.
The rare Persian manuscript Kalileh-wa-Dimneh, released by him, captures the close historical links between India and Iran. "It is remarkable how the simple stories of the Indian classics of Jataka and Panchatantra became the Persian Kalileh-wa-Dimneh," PM Modi said.
"It is a classic example of exchange and travel of cultural ideas between two societies a beautiful demonstration of how our two cultures and countries think alike. A true depiction of the wisdom of our ancient civilizations," the prime minister said.