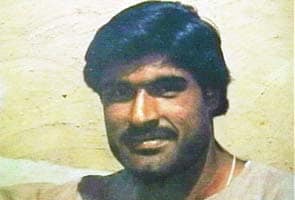 London:
After being attacked on Friday with bricks in a Pakistani jail, Sarabjit Singh, an Indian convicted of terrorism died in a Lahore hospital.
In 2009, he wrote a letter from prison to a UK-based lawyer, Jas Uppal, who was campaigning for his release.
(Read letter)
"Time is running out," he said in his letter which thanked Ms Uppal for her efforts, which included a website www.freesarabjitsingh.com.
Mr Singh spent 22 years on death row after being found guilty of a string of bombings in the Punjab province in which 14 people were killed.
His appeals for mercy were rejected by President Pervez Musharraf and the courts.
Ms Uppal started lobbying on his behalf in 2009. "I was moved by the fact that he had nobody, apart from his poor sister. If it was not for his sister, I don't think he would have lived for as long as he did," she told NDTV.
Dalbir Kaur, Mr Singh's elder sister had devoted her life to petitioning officials in both India and Pakistan to let her brother return home. She said he had strayed over the border by mistake and had wrongly been accused of terrorism and espionage.
She returned to India on Wednesday afternoon after visiting Mr Singh in hospital with his wife and two daughters. He died hours later.
"Mr Singh's case was symbolic of Pakistan's resentment towards India. They used him as a political football," Ms Uppal said.
But she also lashed out against the Indian government's handling of the case.
"I don't think the Indian government tried hard enough. India could have done a lot. They could have got in touch with the UN, used their allies to exert pressure on Pakistan. This case wasn't to do with politics - this was a human life," she says.