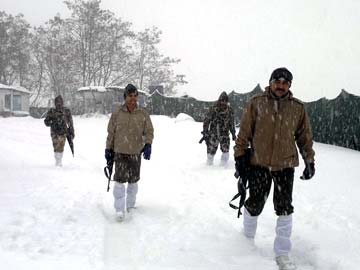 Srinagar:
Three men were rescued today after they were buried under a snow avalanche in Ganderbal district of Jammu and Kashmir.
Riyaz Ahmad Bajad, Parvez Bajad and Munshi Bajad had gone to the forest area for collecting firewood in Gund area of the district, 65 kilometres from Srinagar, when a snow avalanche struck, police said.
The trio were buried under the snow and later rescued by the locals and a police team, they said.
While two of them escaped unhurt, Riyaz has been rushed to a hospital and is in a critical condition, police said.
Heavy snowfall is going on across Kashmir Valley since early morning with authorities issuing avalanche warning for mountainous areas.