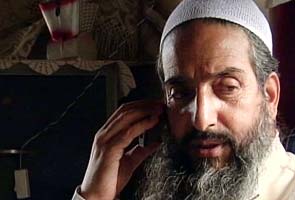 Srinagar:
Jammu and Kashmir Police on Saturday said they have arrested three persons connected with the murder of the religious cleric, Maulana Showkat Ahmad Shah. The cleric was killed in an explosion here on April 8.
SM Sahai, Inspector General of Police for Kashmir zone, told a media conference here that the conspiracy to eliminate Maulana Showkat was hatched in the Srinagar Central Jail some time back.
"The conspiracy behind the killing has been unearthed and radical elements have been found responsible for it," Sahai said.
"A radical religio-political outfit namely 'Sout-ul-Haq' and some other radical elements have been found behind the conspiracy," Sahai said.
The Kashmir Valley police chief also said Maulana Showkat was perceived by radical elements as one against sectarianism and helping to defuse sectarian clashes.
"His work in the field of education, especially trying to establish a university with the help of the government was perceived by them as a compromise with the government," the IGP revealed.