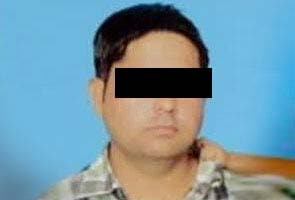 Bulandshahr, Uttar Pradesh:
Three men were arrested on Wednesday for the alleged honour killing of Mohammad Hakim, who was shot dead on November 22 on G.T. Road in Bulandshahr, for marrying Mehwish against their families' wishes.
Hakim was killed on his way home after buying medicines for his pregnant wife. Hakim's elder brother Unus filed a police complaint alleging that he was killed by five men. Mehwish claimed they were her brothers and other relatives.
Searches were being conducted to nab the other two accused, Bulandshahr police said.
Those arrested are Gullu, Asif and Sarvar. Gullu is the uncle of Mehwish. Asif and Sarvar are also Mehwish's relatives. Police are interrogating Aslam, Mahwish's another uncle.
Earlier, Mehwish and Hakim had told police and other government officials that they could be killed for "honour" and a "reward" of Rs.50,000 had been announced for their deaths. Following this, the couple had been filmed for "Satymev Jayate", a television programme hosted by Bollywood actor Aamir Khan, but the clip was not aired.
In 2010, Hakim and Mehwish eloped a day before she was to get engaged to her cousin. They married and lived in Meerut, Allahabad and Delhi, where Hakim plied an auto-rickshaw.
They sought help from a Delhi-based NGO and from an Allahabad court. After being assured of their safety, they returned to village.
Mehwish is pregnant for the second time.