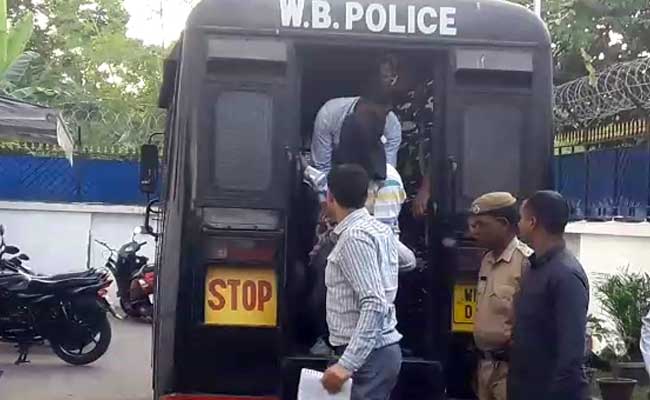 New Delhi:
Alleged terrorist Mohd Mosiuddin was plotting ISIS-style chilling execution of foreigners, especially those from the US, Russia and the UK, visiting the Mother House in Kolkata as it would be a "heart pleasing" experience for him, the NIA has claimed.
The NIA, in a charge sheet filed before a special court in Kolkata recently, claimed that Mosiuddin alias Musa was planning to stab and kill foreigners, a style frequently chosen by the ISIS to eliminate its targets.
The Mother House in West Bengal capital is the headquarters of Mother Teresa's Missionaries of Charity.
In its charge sheet, the anti-terror probe agency has said Musa termed the terrorists operating in Kashmir as "Mujahids (holy warriors) with impure ideologies" who were fighting for Kashmiri land when they should have fought in support of Sharia, the Islamic canonical law based on the teachings of the Koran and the traditions of the Prophet (Hadith and Sunna).
The agency has provided Musa's photographs in Kashmir to buttress its claim that the terrorist had visited the Valley.
NIA alleged it had proof of his having bought a big knife to commit the terror crimes before fleeing away.
He also allegedly procured pepper spray from Snapdeal, an online marketplace to facilitate his proposed criminal acts as the intended target would be rendered temporarily blinded by it.
The charge sheet alleged that Musa discussed plans for conducting such attacks at the Mother House, which is frequented by foreigners from the US, Russia and the UK. Armed forces of these countries are locked in fierce battles with the ISIS in many nations.
Musa had discussed with some others the exact location of the Mother House and was claimed to have told them that foreigners, particularly Russians, Britishers and Americans often visited the place. He wanted them killed as the governments of their countries had bombarded the ISIS in Syria and Libya, the charge sheet alleged.
The NIA had taken over investigation in the case from Howrah police on July 22.
During Musa' arrest, a .38 bore six-chamber revolver, three rounds of ammunition, a knife, a Samsung mobile phone and other incriminating articles were seized.
Subsequently, one Apple Macbook and a sword were seized from his residence at Tiruppur, Tamil Nadu.